Wedding Catering Equipment Hire - The Real Magic Happens Behind the Scenes
Wedding Catering Equipment Hire - The Real Magic Happens Behind the Scenes
Wedding season 2014 is still in full swing and couples all over the UK are enjoying their big day throughout July and August. We are working with many of them by providing catering equipment and furniture hire to venues throughout London and the South of England.
Even more couples are planning their wedding celebration for next year and beyond. Some will choose a reception at a manor house or hotel, others will brave the British weather with an idyllic outdoor wedding. Whatever venue you choose for your wedding reception, you can enjoy the same high quality catering thanks to Allens Hire kitchen equipment hire.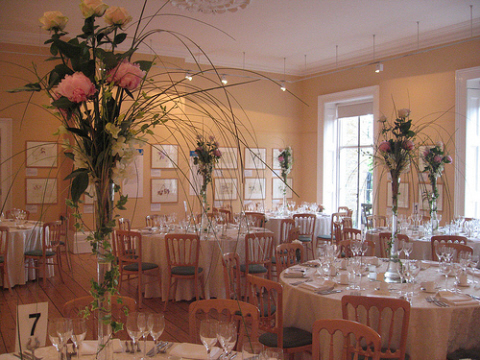 One of the growing trends in the wedding industry is the alternative venue. Our celebrations are breaking out of churches, registry offices and dance halls into glitzy, modern venues, hotels or breathtaking stretches of natural landscape.
Regardless of venue, catering is one of the most important aspects of the event. Guests might go home with a beautiful first dance or hilarious best man's speech fresh in their minds, but it is the food and drink you provide them which will influence how good a time they have.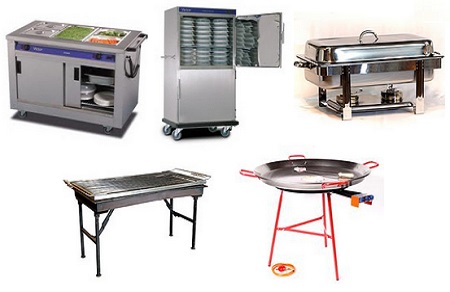 Allens Hire wedding catering hire and kitchen equipment ensures that your reception venues has all of the tools to cope with high demand. From fridges and freezers, or electrical appliances to mobile ovens and huge gas barbecues, we have curated our kitchen equipment range to meet the requirements of even the biggest celebrity dos.
Now, indoor and outdoor wedding events can be catered for; with the highest quality of food presentation. You can flambé tableside or prepare gorgeous helpings of meat and veg on either a gas or traditional charcoal BBQ grill.
It is summer after all, and nothing says summer like a roaring barbecue.
Are you planning a wedding reception this year, next year or even further ahead? Why not browse the range of kitchen equipment available from Allens Hire? With our help you can treat guests to every kind of culinary delight, because the real magic at weddings happens behind the scenes. It all starts in the kitchen; and we can ensure that your kitchen is well equipped.