What to hire for a product launch event?
What to hire for a product launch event?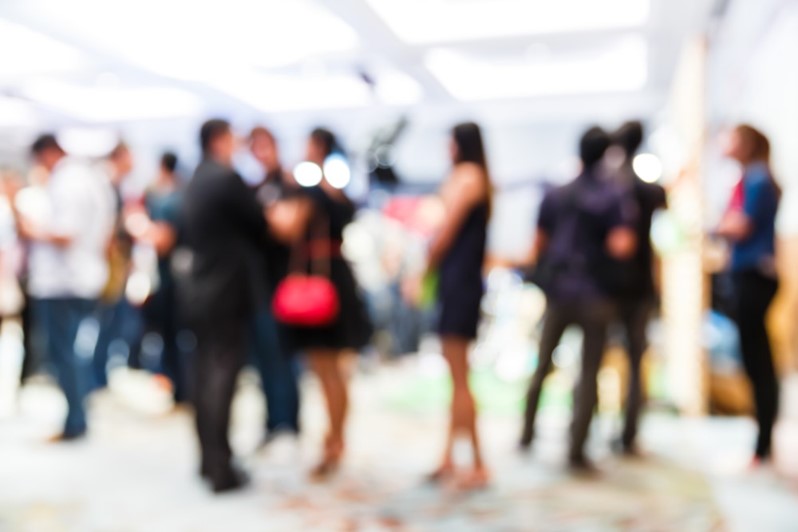 A product launch can make or break a new product. It's an important event for a company and one that is worth setting aside a decent amount of budget for. You want your product to hit the right note with the right people and ensuring that your venue, theme, refreshments and entertainment are memorable can help towards this goal.
Product launch event ideas
At a product launch, you want your new offering to be the centre of attention. So make sure that the product demonstration is the headlining moment. For example, when launching a new collection, the fashion show is always the high point of the event. Depending on the type of product you are offering, making your event experiential can help to make it more memorable. You can do this by letting people experiment or use the product, create a jaw-dropping show or have an inspirational speaker.
As product launches are all about something new and innovative, you can be a little more experimental with your culinary offering.  For example, you could serve a dish in a unique way, or add a little bit a theatre to your dish using a bit of chemistry and imagination.
Don't forget about drink; serving tepid wine is never a winner. Offer your guests an interesting cocktail, maybe something they may not have tasted before, or partner with a new spirit or mixer company who are doing something a little bit different and complement your product and business.
Another important ingredient in creating a showstopping product launch is to have an interesting and unique venue – which is also easy to get to either by car or public transport. London is a city which is blessed with a large number of unique and fascinating venues, from the Waterloo Vaults, which sits under Waterloo Station, to Greenwich's Painted Hall, where Nelson's coffin was held, or hiring out a tube carriage, there are plenty of unique venues to choose from.
Of course, your venue will dictate what you need to hire and how much you need to hire. If you are doing a small and exclusive event, you may only need a handful of small café style tables and chairs and only a few crates of wine glasses, pint glasses, and spirit glasses. However, if you are hiring a large space and plan a full sit-down dinner, you may need to hire a significant amount of furniture, tableware and linen. If you're not sure what you need, take a look at our checklist below.
Product launch hire checklist
Plate hire: from charger plates to dessert bowls and side plates, what you serve your food in matters.
Glass hire: choose the right wine glasses, pint glasses and colourful cocktail glasses that will give your drinks offering an elevated feel.
Tea and coffee cup hire: you always need something to serve tea and coffee in and using hired china cups and saucers means you will have less waste to dispose of at the end of the event and you can avoid using single-use plastic. 
Table hire: you will need to decide what type of tables you need, such as round, long tables, square or oval.
Chair hire: choose chairs that work with your theme. E.g. if going for a lux look, opt for the Louis chair.
Canape tray hire: choose a range of platters that will match the style of your menu.
Sofa hire: depending on the type of event you are holding, having a place to relax or a quiet break out area is a must.
Table linen hire: cover your tables with a tablecloth that matches your theme and colour scheme.
Cutlery hire: knives, forks, spoons and more are all essential to any event where you are serving food.
Whether you need to hire furniture, tableware or cutlery for your product launch, we can help you ensure you have everything you need so your event goes off without a hitch.