What you need to cater for a Christmas party
What you need to cater for a Christmas party
If you are planning a Christmas party either for your family and friends, office or clients you will need to start early. If you are hoping to have a central London location close to good transport links and have access to the best caterers, equipment and furniture around then booking now (Yes I know it's summer) will be a savvy move.
When organising a Christmas party you need to think about more than just the venue and entertainment, but also about hiring catering equipment, china, glasses and furniture.
Glasses
Christmas is all about drinks, whether you plan to serve wine, a seasonal cocktail, winter beers or all of the above you will need the right glass.
Stand out with coloured glasses. Choose from a number of wine glasses, highballs, martini glasses, champagne flutes and water glasses in a variety of colours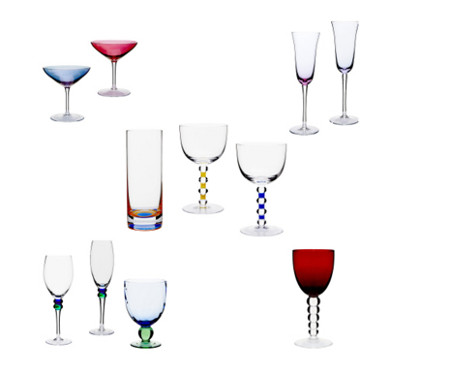 Add a touch of luxury with Riedel, one of the finest glassmakers in the world. This renowned Austrian company designs wine glasses that brings out the best of each wine. If you are offering a wine pairing with dinner then the Riedel Veritas grape specific stemware collection are ideal. For a more general offering of wine then the Degustazione collection is a great choice. Give your party a vintage feel with the cut glass Nachtmann range.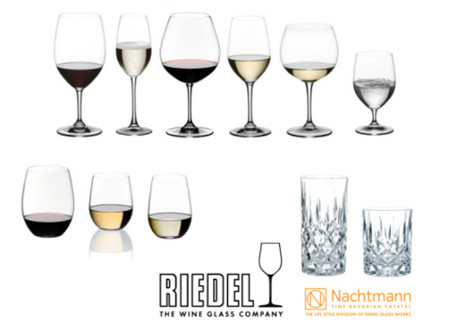 Delight your guests with cute Jam jar cocktails. Ideal for serving seasonal cocktails, Christmas punch or mulled wine.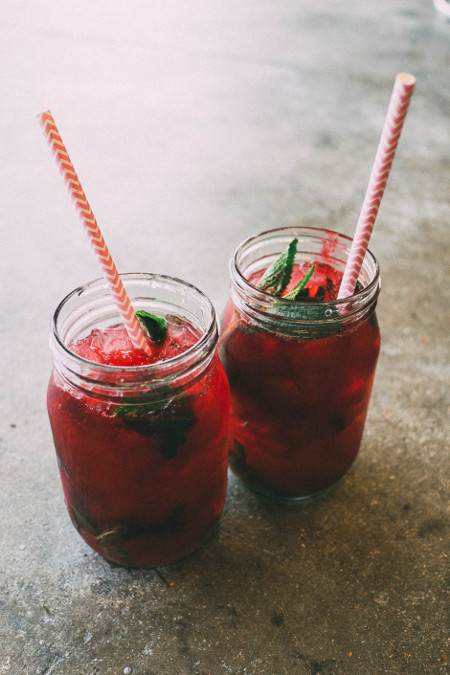 China
At Christmas, guests want to be delighted and surprised, so when you select your china, think about how you want your dishes to be presented. If you want to go for something a little bit different you can opt for Tear Drop Plates, Ascot white hat bowls or the stunning Bossa Nova Glass plates.


If you want something more traditional then choose fine bone china or you can add a touch of luxury with coloured gold rimmed dinner sets.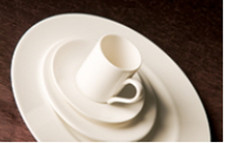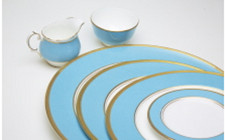 Tables and chairs
When choosing tables and chairs for a Christmas event a good rule of thumb is to keep two feet of space per person on a trestle table. If you are opting for round table you should be able to seat six people around a four foot round table and 10 on a five-foot or very comfortably on a 5-and-a-half foot table. 
For chairs, at Allens Hire there is a great variety of designs and colours.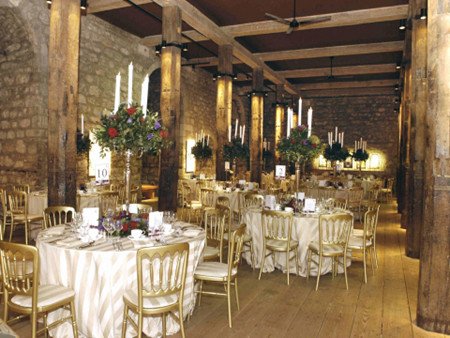 Bar equipment
A Christmas party would not be complete without a bar. If you are looking to hire a bar, give your event a contemporary flair with a LED bar. These units can be customised to suit your colour scheme and can be made into a number of shapes.
If you are hiring a bar you will need poseur tables for your guests to congregate and rest their drinks on.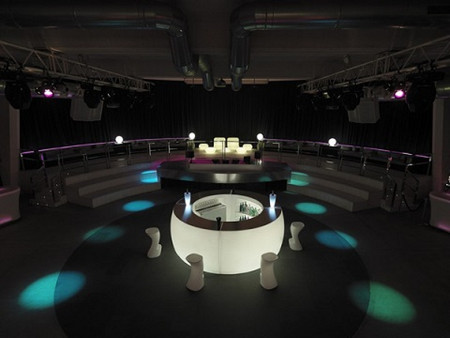 Lounge furniture
Regardless of whether your event involves a sit-down dinner or canapes, lounge furniture is an added bonus. It gives your guests a place to relax, mingle and network. Go for a mix of sofas, armchairs, stools and add a splash of colour with LED tables.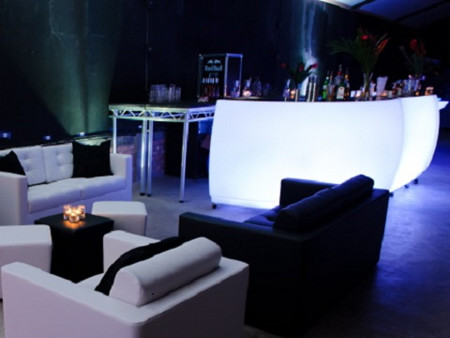 If you are looking to hire catering equipment, bars or furniture for a charismas party then contact us on enquiries@allenshire.co.uk or call our London office on 020 8574 9600. Alternatively, you can call 02380 652316 if you are based on the South Coast.