What you need to know about planning a Christmas party
What you need to know about planning a Christmas party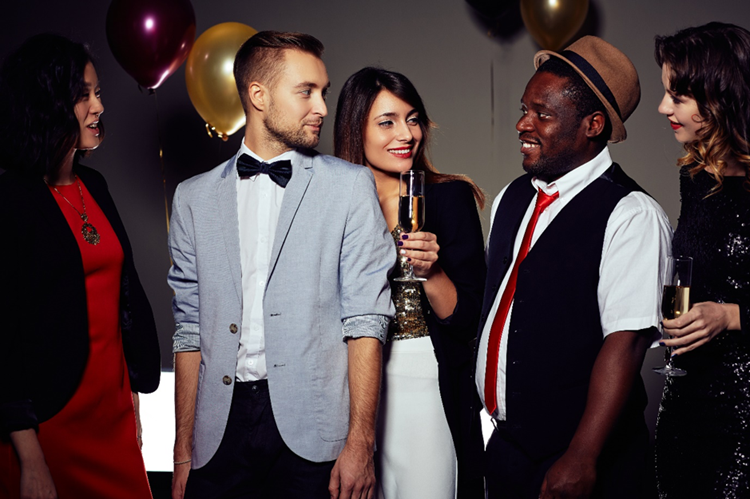 Planning a Christmas party for work can be a daunting task. Whether you're planning a party for you and your colleagues, or a soiree to wine and dine clients - getting every element perfect is not easy. This is why we have compiled this guide to help you plan the perfect office Christmas party.
Pick a date and time
The festive season is a busy time and diaries can quickly fill up, so to find the best date for your guests, send a vote around your office or contact your clients to find out which date is best. However, when it comes to picking a date, do not be too accommodating as you will never find a date that everyone can make, so it's best to use a 'majority rule' to set a date.
Generally, Thursdays and Fridays are the most popular - however these days tend to be more expensive. You will have to strike a balance between your budget and the dates preferred by your guests.
Know your budget
As soon as you are tasked with organising the Christmas 'do, find out what the budget is. How much you have to spend will largely dictate the type of event you are organising. Once you know your budget, ensure you allocate the budget according to what is important to your company. This will, of course, depend on the type of company you work for and the culture of your organisation. For example, having a free bar might be important to some organizations, while for others, making sure the food or entertainment is top-notch may be more of a priority.
Top tip: always leave a little budget aside just in case, as unexpected costs always crop up.
Choose a theme
When it comes to Christmas, there is an infinite variety of themes to choose from. What theme to choose will depend on several factors such as:
· The time of day of your event (daytime or evening event)
· Will partners of the guests be included?
· The venue may also help determine the type of theme you'll choose
· The number of people going to the event - depending on the size of the party, some themes may not be appropriate
Find a venue
When it comes to choosing a venue, don't just base your choice on cost. While cost is an important element, the venue's location and the facilities it provides are also important. If you are choosing a venue in central London, make sure it is near to either a tube or overground/mainline station so it's easy to get to. If you have many colleagues coming from other parts of the country, it might be best to choose a venue that is out of the city and offers parking and accommodation.
Food
Food is a key part to any Christmas event. You will need to decide if you want to offer canapés before dinner or whether you will stick to having a standard three-course dinner.
Don't feel like you have to have a traditional Christmas dinner, you can opt for something different - unless having turkey is important to your guests. Depending on the venue and budget, you can discuss what you need with the chefs.
However, make sure you consider any dietary requirements, ensuring that any meat is halal or kosher if needed.
Drink
The drinks are just as important as the food. Organise an appropriate arrival drink to get your guests into the party spirit – popular choices include mulled wine, a cocktail, champagne and mulled cider. You will need to decide if you are going to have a bar tab or pre-order the drinks. To ensure that everyone gets a fair share, it may be wise to give out drink tokens for select drinks. Ensure the bar has a good choice of drinks – both alcoholic and non-alcoholic, so everyone is catered for.
Entertainment
A Christmas party is not a party without dancing, so you may want to hire a DJ, a band or both. Depending on the group you are organising this event for, you may prefer a band, or you can just hire a DJ. If your budget doesn't quite stretch to a DJ or band, then you can hook up a sound system to a device and a music streaming service and play any music you want. You could even get your colleagues involved to help create a playlist in the run-up to the event.
Speeches and awards
Many Christmas parties are a way of saying thank you to staff. If there are annual awards to give out, you could organise either a senior member of staff to speak or hire someone to deliver an after-dinner speech and give the awards. For example, many inspirational figures such as athletes and adventurers often give speeches at corporate events, as do comedians and celebrities.
Details, details, details
The success of an event lies in the details. You can upgrade the venue by getting a venue dresser to work their magic, or you can even do small things like putting some flowers and toiletries in the bathrooms. Another fun detail to add can be a photographer or a photo booth - good photos can be used in internal communications and your staff may enjoy having something to remember the night by.
Whether you are organising a large-scale Christmas party or a small intimate 'do, we can help you with all your catering hire and furniture hire needs. Contact us today.