London Fashion Week - Tips for Hosting Your Own Capital Couture Event
London Fashion Week - Tips for Hosting Your Own Capital Couture Event
London Fashion Week Returns next month for Spring Summer 2015 and an array of respected designers and new talents will head to the capital to take part.
Events and after-show parties will take place in various locations, all over the city and if you're planning your own event in September, we can help you to ensure that it is as glamorous possible.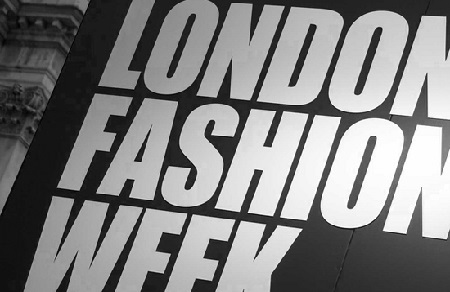 The world's most famous and exclusive high fashion labels will be previewing their spring and summer collections for 2015 and dedicated followers of fashion are already scribbling down dates and making preparations for their trip to one of the fashion capitals of the world.
It all starts at Somerset House on Friday 12 September and while the historic performance and exhibition space is at the heart of everything that happens over the course of the week, host of other venues will play host to after parties, Q&A's and more.
Whether you're a fashionista or not, you might at one point choose to host your very own fashion show.
Organising a fashion show is relatively simple and a great way to raise money for a good cause.
Here are our Ten Tips for hosting your very own Fashion Show in London:
1.  Venue
The first thing you'll need is a venue to host your event. The capital isn't short of performance spaces, bar, restaurants and clubs so you should stand a good chance of finding the right place. Just ensure that it is large enough to comfortably accommodate your guests, but affordable enough that you don't spend more than you raise.
2.  Music
Depending upon which venue you choose, you may need to obtain a licence to play music. A runway show without a soundtrack isn't truly a runway show, so making sure that you play music is a must.
3.  People
You can't put on a fashion show by yourself and you will need a talented array of people to make it work; from local designers who'd like a showcase for their work, to beautiful aspiring models and also people to help you carry out the event on the night. You'll need lighting technicians, hair and makeup, tickets collectors, bar staff.
Ideally, you'll want a group of people who as keen to support a good cause as you are, so pick up the phone and make it happen.
4.  Planning
Of course, there is no use bringing in dozens of people, if they are simply going to get in one another's way while trying to keep busy all night. Plan your event in as much detail as possible and this will help you to enlist the right number of people to help you get the job done.
5.  Prices
Perhaps one of the most important aspects of hosting your own fashion show is deciding on the price of tickets. A number of overheads have to be covered before you can think about giving a lump sum to charity and it is important to find the balance between earning as much for the cause as possible and overpricing your event. This could lead to a smaller turnout.
6.  Advertising
Another outlay is the necessary publicity which will be required ahead of the show. You can't hold a show without designers, models and more; but without an audience there's no sense in holding the show anyway.
You might choose to advertise in a local paper or online and invitations are a good way to gain support too.
7.  Rehearsing
A full dress rehearsal is a great way to ensure that the event runs smoothly. Don't be fooled into thinking the whole show revolves around walking in straight lines. The transition from one designer to another through myriad costume changes can be tricky.
8.  Seating
The catwalk should be the focal point of your venue and seating should be arranged appropriately around it. You don't need a stage to make it happen. You can create a perfectly good catwalk with seating alone.
Additional seating can be provided for the show on a hire basis if the venue cannot provide a suitable amount of chairs. Companies like Allens Hire can provide a surprisingly affordable price.
9.  Lights & Decoration
Keep your decoration and lighting simple. If you go overboard you risk taking the focus away from the clothes. You also make more work for yourself in the run up to the event.
10.  Talk to Allens Hire
If you are planning any sort of event in London or anywhere on the south coast, Allens Hire can providing all of the catering equipment and furniture hire you could possibly need; from bar and cocktail equipment to breathtaking LED bars and much more.
Our lounge furniture will provide visitors with a breakout area to relax and discuss the night's events, while our linen, cutlery and glassware will add a touch of class to any event.
Explore all of our catering equipment and hire furniture today and discover just how helpful we could be.