Flower Power - Celebrating more than 100 years of the Chelsea Flower Show
Flower Power - Celebrating more than 100 years of the Chelsea Flower Show
The RHS Chelsea Flower Show is back and celebrating its 101st birthday; but despite its ripe old age London's premier horticultural event is sure to look as breathtaking as ever.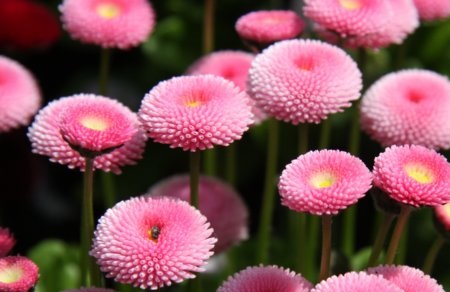 Spring has truly sprung once the eyes of the world turn to Chelsea. The Flower show is still one of the biggest events in the capital calendar and tickets sell out long before the florals are arranged. Unfortunately, its popularity means if you're planning to pick up a last minute ticket for the show, you're likely to be disappointed.  Thankfully, the Royal Hospital Chelsea isn't the only place to enjoy stunning show gardens, because a variety of other Chelsea venues now take part in the free festival, Chelsea in Bloom.
The theme of this year's event is 'Creation in Colour' and visitors to the Chelsea area will enjoy floral installations inside and outside the shops and restaurants around Slone Street, Sloane Square and Duke of York Square.
Of course, the real attraction is the Flower Show which has delighted visitors for more than a century. Every year scores of tourists and appreciators line the Royal Hospital grounds to enjoy stunning installations and they're joined by a who's who of the capital's cultural icons. In addition, the event guarantees more than just glamour; controversy is never far away. There's always a boundary pushing display which infuriates traditionalists and no end of talking points.
While it's undoubtedly the floweriest event in the London calendar, flowers often have a part to play at many events. From weddings to fashion shows, add colour and beauty to proceedings.
Wedding season is now in full swing and one of the biggest wedding flower trends for 2014 is colour. That might sound obvious, but wedding bouquets have often been dominated with shades of white and green. In 2014, bridal parties are making bold colour choices with pink and purple throughout. This sits in line with the announcement from colour specialists Pantone that the colour of 2014 is radiant orchid, a beaming shade which sits somewhere between the two.
Allens Hire don't do flowers but we can provide gorgeous linens and much more. If you're planning an event of any kind, why not talk to the catering equipment and furniture hire specialists today by calling 0208 574 9600.