2020's Emerging Wine Regions
2020's Emerging Wine Regions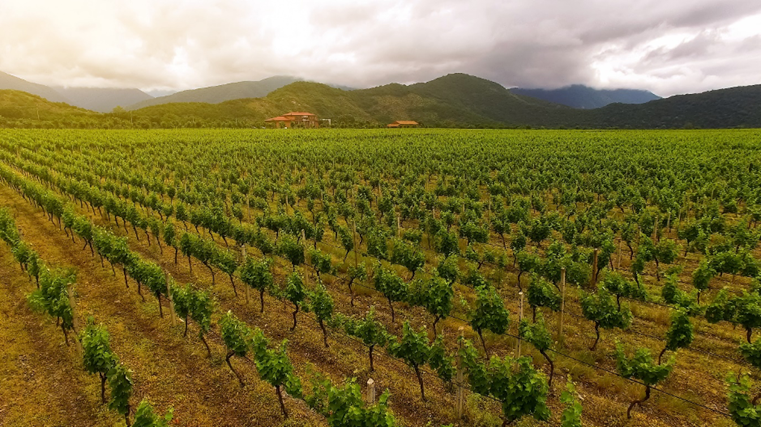 Wine is an important part of any event, and while you might have your perennial favourites, it is always worth exploring new tastes. In this blog, we take you from the Alpine hills of Austria, to the historic vineyards of Galicia, to unexplored Georgia and the little-known wine making region of Oregon. Oh, and we will be popping over to Greece too. Raise a glass to this year's top emerging wine regions.
Austria
There has been a lot of excitement around Austria as an emerging wine region; many of the top wine trends list featured Austrian wine.  Most famous for Grüner Veltliner, Austria now has a fast growing sparkling wine market and other local grapes, such as Saint Laurent and Zweigelt, are also gaining popularity. Austria also produces dry Riesling, which is highly regarded amongst the world's top wine experts.
Galicia, Spain
Galicia in North West Spain is home to Santiago de Compostela, the destination for thousands of pilgrims who take to the Camino de Santiago every year. Many of these pilgrims would have been refreshed throughout their journey a light glass of Albariño. This fragrant wine is the most important grape variety in the region. Galicia has a cool maritime climate; so, while they mostly grow white grapes, they are also well known for their Treixadura. While the Galician climes are more suited to white grapes, some of the sunnier areas do grow reds, such as Mencía.
Georgia
Georgia sits at the intersection of Asia and Europe and many of its wines are grown on the beautiful hills of the Caucasus Mountains. There have also been recent archaeological finds that suggest that this former Soviet State may be one of the earliest wine growing regions anywhere in the world. Many of its current wine makers still use the old methods of qvevri. These huge clay vessels, which are lined with beeswax, are kept underground to keep a constant temperature. The country's most important grape varieties include Ojaleshi (grown on the mountain slopes) and Saperavi (which produces a rich red wine.
Oregon
This pacific north west state, just south of Washington state, has a number of wine regions that deserve a mention. Often overshadowed by its more famous winemaking neighbour to south, Oregon has some world class wines. It has a diverse number of wine regions, which boast their own unique properties. In the north, you have Columbia Gorge, only one hour away from Portland, which grows a huge variety of wine, including Albariño and Zinfandel. Their most famous wine region is the Willamette Valley, which is known for making of the best pinot noirs in the world.
Greece
Tipped by Saturday Kitchen's Olly Smith as a top emerging wine region, Greece has a number of wines made from little known grapes, such as Malagousia or Assyrtiko. Smith States he has long been a fan of their quirky boutique wines. The 2008 crash saw Greece's wine industry change dramatically as several large producers went bust. This gave room for smaller vineyards to emerge. The Financial Times' wine columnist Jancis Robinson says of Greek wine, "You only have to look at a wine list in Greece to see what treasures (and unfamiliar names) it has to offer the curious wine drinker."
If you are holding a wine tasting then hire our range of wine tasting glasses, made by wine glass experts Riedel. Our grape specific glasses are the ideal solution to a wine tasting event. From glass hire to furniture hire, we have all your event hire needs at Allens, contact us on 0208 574 9600.