Allens Hire Wedding Season Special - 5 Hot Wedding Colour Schemes for 2014
Allens Hire Wedding Season Special - 5 Hot Wedding Colour Schemes for 2014
The most beautiful and idyllic celebrations that take place during wedding season 2014 will have a definitive colour scheme; so which colours will you choose?
One of the best ways to build a cohesive colour scheme for an event is to choose one arresting colour to anchor the entire setting, along with a handful of colours which complement the central idea.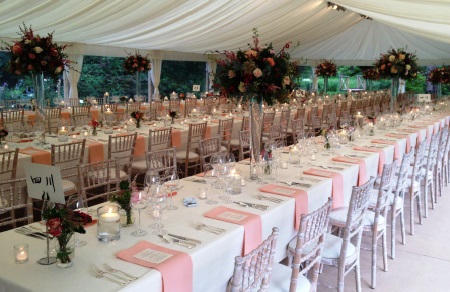 In our second Allens Hire Wedding Season Special of the month, we'll be looking at the 5 most popular colour trends for weddings in 2014. Discover which colour patterns will adorn churches, hotels and castles across the UK this year and choose the scheme which best suits your individual tastes.
Pink
It is an old favourite on the wedding circuit and pink is once again ranked amongst the most popular colour schemes for weddings in 2014. You can have too much of a good thing, of course, and it is easy to overpower proceedings with pink. Still, with an anchor of pink, running through florals and decoration, it is possible to create an on-trend pink wedding.
Grey
Fifty shades might not be an appropriate tone for a wedding, but grey is set to be surprisingly popular at 2014 weddings after coming to the fore over the past few years. The beauty of grey is the way it marries with so many different colours for virtually endless colour combinations. It's possible to create something traditionally beautiful out of grey; or something more avant garde.
Blue
While few people are left feeling blue are a great wedding, certain shades of navy and royal blue have become immensely popular for guests at weddings and have also now made their way into the settings themselves. Blue works best with minimal contrast colours and it is possible to create a gorgeous looking wedding venue with blue as a primary or secondary colour matched with while and a highlight or accent colour.
Neutral
Where matrimonial might once have been celebrated with booming colours, neutral colour palettes are proving popular for many modern weddings. The trend has gained popularity in recent years and is a fixture for outdoor weddings particularly where decorations are intended to marry with the natural colours of the outside world.
Bright
Of course, there will always be wedding parties that want to shout about their love and for those people there are 2014's bright colour schemes. Aqua or fuschia work well as anchor colours and adding extra candy colours creates a lively visual symphony of shades. Bright colour schemes are certainly not for shy retiring types. They are, however, ideal for a wedding party to laugh, sing and dance all the way through.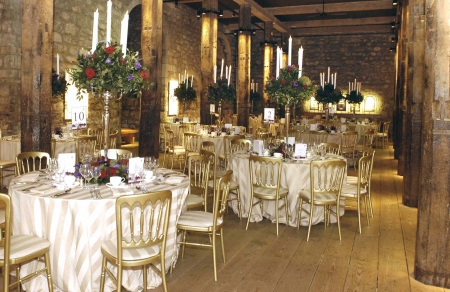 Are you planning a wedding or party in London or the South of England? Why not browse a wide range of tableware, linens and furniture at the Allens Hire online catalogue? We are the catering equipment and furniture hire specialists, providing the best collection of décor and guaranteeing a timely delivery.
No time to wait? No problem at all! Call Allens Hire today on 0208 574 9600 for London, or 023 8065 2316 for the South Coast; even if your event is just around the corner. You'll be surprised how helpful we could be.