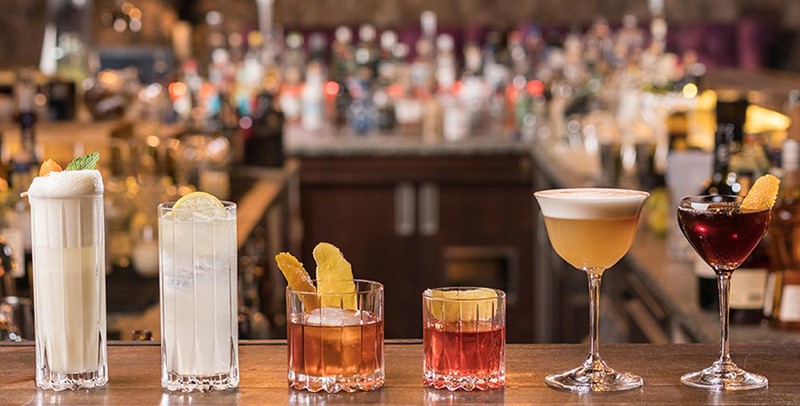 As 2018 draws to a close, we start to look ahead to the new year and what it has in store. For the world of drinks, 2019 will see some changes and the cementing of new trends that have their roots in the previous year. The main trend for 2019 is in the form of low alcohol and healthier drinks; many people now think carefully about their health as a whole, and this includes what they drink at events.  Another trend that is likely to carry on into 2019 is multi-sensory drinks. Many top alcoholic drinks producers, such as Glenfiddich, have created aroma labs or multi-sensory experiences that make sampling a tipple an experience. 
Whatever events you have planned for 2019, our drinks trend guide can help you decide what to serve your guests in the new year. For more information about our range, contact Allens today. 
Healthy cocktails
Every year, Waitrose releases its forecast on what we will be eating and drinking in the new year. For 2019 it has earmarked healthy cocktails as a major trend. This means offering low sugar, low alcohol and vegan cocktails to your guests. The last couple of years has seen a decline in drinking alcohol, especially in the 16-25 age bracket. With this in mind, offering your guests exciting low-alcohol or alcohol-free options will be imperative if you wish to run an inclusive event. 
Multi-sensory drinks
From cocktails to mocktails, to beer and wine, offering your guests a multi-sensory experience will be a big trend in 2019. According to William Grant & Sons UK, the makers of drinks brands such as Sailor Jerry, Glenfiddich and Reyka, customers want to have their minds, bodies and senses challenged. Offering drinking experiences, such as wine or spirit tastings, or giving guests educational opportunities, such as the chance to create your own gin pairings or learn about how a whisky's delicate taste and smells are cultivated, will make your event memorable.
If you are planning on holding a wine tasting experience, choose to hire our collection or Riedel grape specific glasses.
Sustainable drinks
Sustainability is a high on the news agenda right now and with climate change and plastic pollution making regular headlines, consumers are using their purchasing power to make more environmentally friendly choices. According to Waitrose, consumers are choosing organic wine, locally sourced spirits and English wine made from grapes grown in the UK. 
Another home-grown drink that is making a big comeback is cider. As stated in Waitrose and Partners: Food and Drink Report: 'Cider's gone posh, with the introduction of 75cl bottles and production processes usually reserved for Champagne – such as underground ageing.' With cider going more artisan and becoming a more elevated drink it is the perfect choice for an event in 2019.
Need to hire glassware for an event in 2019? Then contact Allens Hire today!