Five Creative Napkin Folding Ideas and Simple, Step-By-Step Guides
Five Creative Napkin Folding Ideas and Simple, Step-By-Step Guides
You're hosting a dinner party, you've decorated your space, chosen your glassware, dishes and cutlery; you've even got your hands on a beautiful tablecloth and linen napkins.
It's all going to plan…until you realise that you've never folded a napkin before and you wouldn't know a Cone Fold from a Bishop's Hat. Fortunately, the internet is full of helpful how-to's on all of the most common techniques, and many are a lot simpler than you think.
Here are five of our favourites, along with step by step guides:
1. The Bishop's Hat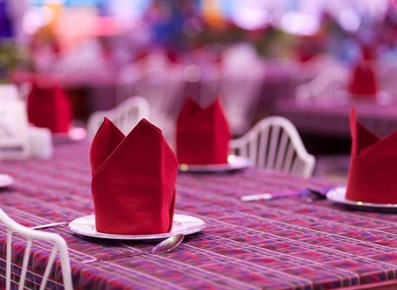 A classic dinner napkin fold, in which the cylindrical design sits at the centre of the side plate, The Bishop's Hat is easier than it looks. Take a look at this YouTube tutorial to find out more.
2. The Three Pocket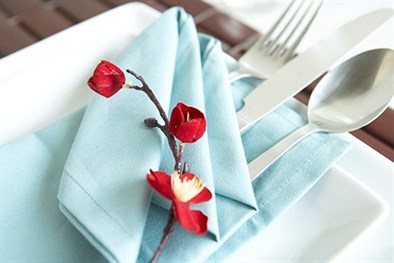 The Three Pocket is essentially a fancy silverware pouch, but you can earn some extra style points by garnishing with flowers too. Again, YouTube has the play-by-play. All you have to do is click here.
3. The Pyramid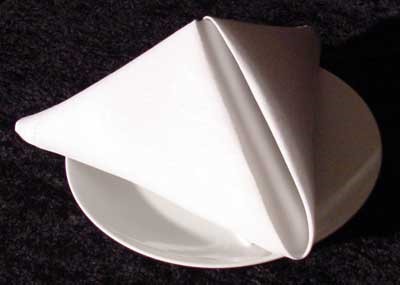 It's simple, it's fast and, importantly, it looks great on just about any napkin. To highlight how straightforward it is, it has the shortest How To Video. Why not take a look?
4. The Diamond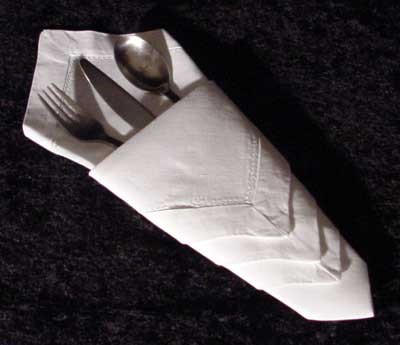 A favourite for soft linen napkins, the Diamond fold is sophisticated and certainly fitting for your big occasion. Again, it can be completed in a matter of moments. All you need is this YouTube Video.
5. The Shirt Fold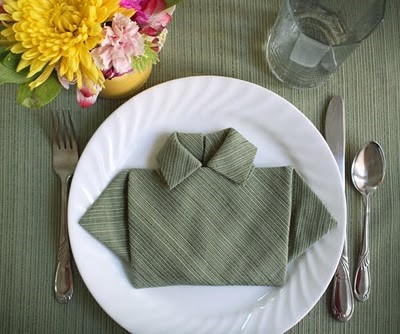 Ok, so the Shirt Fold could never be considered high brow, but it is one of our favourite napkin folds; especially at dinner parties where it's guaranteed to be a conversation starter. Click here for the How-To.
If you don't have the right luxury linens for your get together, Allens Catering Equipment & Furniture Hire can offer the very best selection for short term hire to match all the different tablecloth options also for hire. You can wow your guests with beautiful tablecloths and napkins, from plain colours to luxurious Brocade and 19th century Matisse.
Explore the Allens Hire linen range today; then get folding.