Glassware: How to pick the right glass for your event?
Glassware: How to pick the right glass for your event?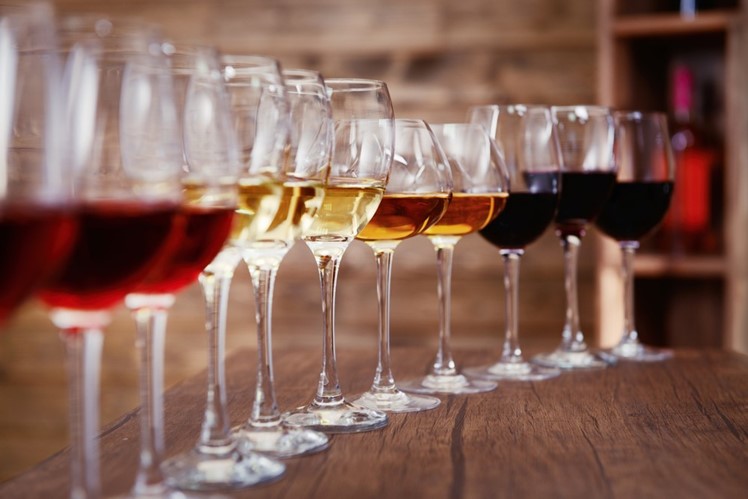 Whatever kind of party you are hosting this Christmas, we have glassware that will suit your event. From wine tastings to a champagne bash, here are our top glassware edits from our collection.
Wine tasting glass hire
If you are holding a wine tasting or wine pairing dinner, then our Riedel Veritas collection will be the perfect wine glasses for your event. All the glasses in the Veritas range are designed to get the best out of certain grape varieties, such as oaked Chardonnay, Riesling, Pinot Noir (new and old world), Cabernet and Merlot.
If you are looking for something more contemporary, you can opt for the Riedel O Stemless wine tumblers. With glasses for Viognier, Chardonnay, Sauvignon Blanc, Riesling, Cabernet and Merlot.
Riedel is a world-leading family-run Austrian glassware manufacturer. They were the first company in the world to develop and create the first ever grape-specific stemware, which is able to translate the bouquet, taste, balance and finish of a wine to the senses. Choosing Riedel's Veritas or Stemless collection will help to elevate your wine offerings, giving your guests a memorable wine tasting experience.
Cocktails glass hire   
Everybody loves a Christmas cocktail. From mulled wine to Amaretto fizz, cocktails have a special way of bringing festive cheer to any event. Whether you have hired a mixologist for your event or plan on testing your own cocktail making skills, opt for the Riedel Bar collection. This seven-part range includes a classic Nick and Nora glass, neat glass, sour glass, fizz glass, on-the-rocks glass, whisky and water tumbler. Its vintage vibes are perfect if you are hosting a prohibition event.
Champagne glass hire
Champagne, Prosecco or Cava, whatever your favourite sparkling wine is, we have a glass for it. For a glass that reflects the glamour of the Christmas season, opt for the Riedel Nachtmann collection. Made from luxurious cut glass crystal, the imperial sparkling wine glass is the perfect addition to any festive celebration.
Looking for a more simple and elegant shape for your event? Then our Open Up glassware range could be the perfect choice. Made using Kwarx® technology, these glasses are crafted from high-quality glass that is both robust and refined.
Non-alcoholic drinks glass hire
Bring an element of fun into your alcoholic-free offering with our collection of coloured glassware. From ruby red goblets to tinted tumblers and highballs with a twist of colour, our range of colourful glasses are perfect for fun mocktails and grown-up sodas.
From wine glasses to furniture, we can help you determine what you need for your Christmas events; contact us today.