How to make your event menu sustainable
How to make your event menu sustainable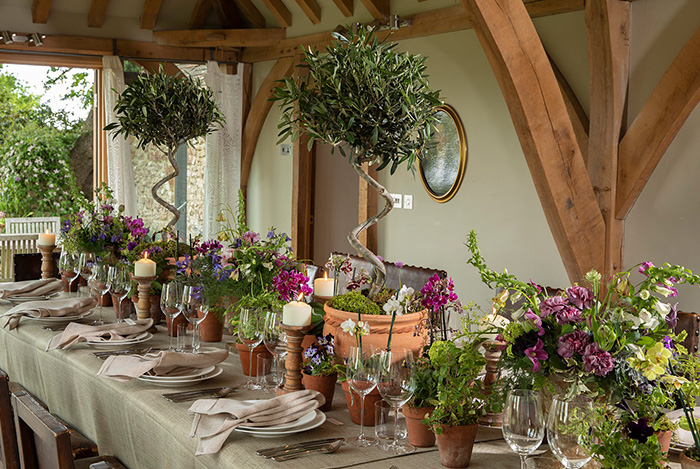 With climate change and waste becoming an ever-hotter topic, it has never been more important to create a sustainable menu for an event. Not only is creating a climate-conscious menu good for the environment, but it also reflects the values of those organising the event. Here are our top tips for creating a sustainable menu for your event.
Buy local
If you are organising the catering for an event, buying local can be a great way to minimise your carbon footprint. With the internet, it has never been easier to find local food producers. Websites like Big Barn bring together small local producers to one place making it easy to source local food. Buying local not only has the advantage of being more environmentally friendly - but it also tends to be fresher, and it helps to keep money flowing through the local economy.
Buy seasonal
Seasonal fruit and vegetables always taste better and can be more cost effective too. So, if you are organising a summer event then make the most of the bounty you have at your dsposal. If you are organising a Christmas event, your menu will be enhanced by seasonal root vegetables such as butternut squash, pumpkin and parsnips. When buying fruit and veg, opt to purchase wonky types, not only will they be easy on the budget, it can also help to reduce waste too.
It's not only fruit and vegetables that have seasons, but some meat and fish do too. When it comes to meat, game, is at its best from August to January. For seafood, the best season for mussels is October to March and oysters should be enjoyed from September to April.
Fairtrade
For food and drink that cannot be sourced locally and must come from abroad look for the Fairtrade logo. This is a certification that ensures that products such as tea, coffee and chocolate (amongst others), have been grown sustainably, that workers are paid fairly and the farmers are given a fair price for their crop.
Sustainable sea food
It has been well documented that we are not fishing our waters sustainably. However, over the past few years, there has been a number of initiatives to help reduce overfishing. Now the Marine Conservation Society has a list of recommended fish to eat that are either fished or farmed sustainably and are not endangered.
Meat
Opting to serve organic, free-range and/or grass-fed meat that has been reared locally can be a great way to help keep your menu sustainable. Beef and lamb raised on pasture tends to have more flavour than grain-fed intensively reared meat, and they also help to fertilise the land and reduce the need for artificial fertilisers.
If you are holding an event which has sustainability at its heart, then hiring your catering equipment and tableware is a must. Hiring plates, glasses, cutlery and kitchen equipment can help to reduce your carbon footprint as well as reduce the amount of waste your event produces. Contact Allens Hire today.