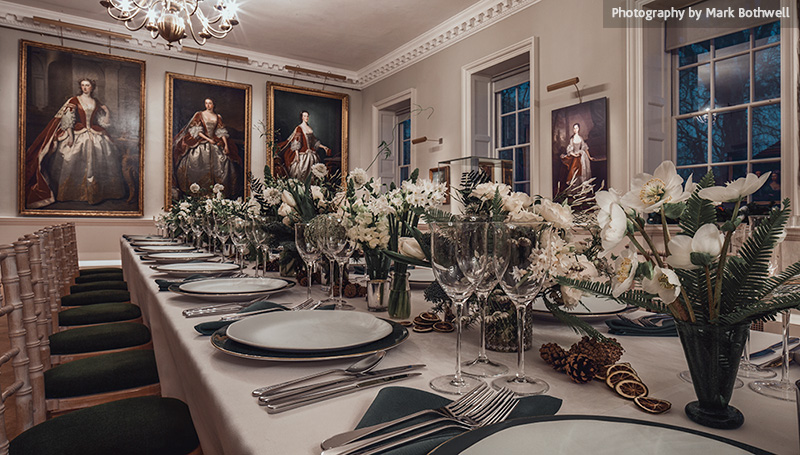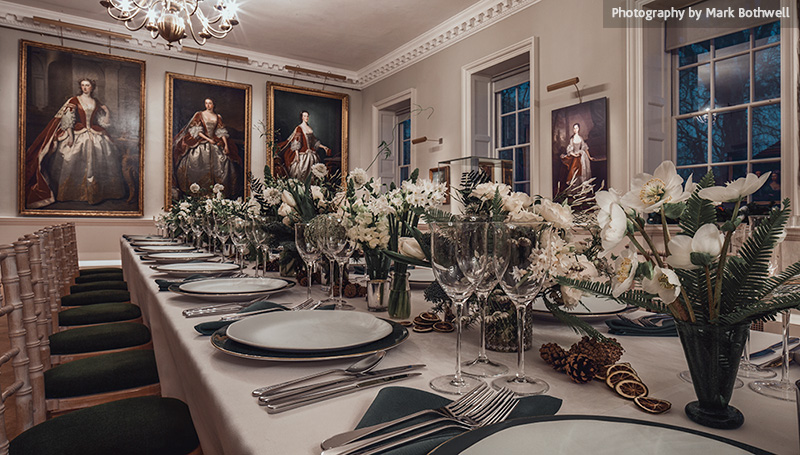 When you are styling your table for a sit-down dinner, it is important to create a beautiful table setting that will impress your guests and hopefully inspire them to whip out their phones to take a photo of your creativity and post it on Instagram. There are nearly 2 million images of table settings under the hashtag #tablesetting on Instagram and a further 700,000 images of #tablescapes. The social media platform can be a great way to promote your event or, if you are an event planner or caterer, an ideal way to show off your skills.
With images of tableware becoming a firm Instagram favourite, we thought we'd take a look at the top tableware and table setting trends for 2019.
Black and white
Whilst black or white never really go out of fashion, combining these two colours and offsetting it with natural tones is set to be big this year. This trend gives your table a bold contrasting style that is contemporary and sophisticated.
Lay black square plates on a crisp white table cloth and offset with ivory napkins made from cotton. You can also opt for white plates with a black rim laid on a rustic textured table cloth. Don't forget to finish off the look with some beautiful cutlery such as the Levite collection and black and white glasses.
Earth tones and natural materials
Over the past year, a number of campaigns and events have pushed climate change and environmental degradation up the political agenda. There is also a small but growing backlash against mass-produced products and people are turning to items that are more natural and handmade. Rustic table displays dominate Instagram's table settings and tablescapes hashtags.
Hiring your tableware and catering equipment is also a great way to reduce waste from your event. To create the perfect rustic table setting opt for our Jars plates, which are hand made in France. Available in earth tones such as burnt orange and atoll blue, they will make a beautiful addition to any table. Pair with our range of Cotswolds linen which is made from natural materials.
Classic with a twist
We are living in uncertain times and trendsetters and forecasters such as Pantone are seeing a trend towards colours and objects that are familiar. Classic and heritage patterns are set to become mainstream this season, however, this trend will be defined by mixing old with the new. To bring this trend to your table pair contemporary cutlery set such as the Robert Welch Westbury set with our William Edwards Fresco collection, which features classic designs with modern hues. Another way to mix and match classic styles with a contemporary twist is to offset classic white plates against a shimmering tablecloth from our Shimmer range.
If you need to hire tableware for your event contact Allens Hire today.