These tableware trends are popular on social media. Here's how to recreate them
These tableware trends are popular on social media. Here's how to recreate them
With lockdown restrictions lifted, more and more people are hosting dinner parties- whether it's to celebrate birthdays, anniversaries or just an excuse to get together with loves ones we've missed.
After the last two years, we're looking for an excuse to go all out and that's no different when it comes to dinner party décor. If you're looking to impress guests with your hosting skills, an on-trend table set up is a must. We've turned to social media to find trending table set ups that might inspire you but we're also providing images of our own looks from our product range that could inspire your dinner parties in your home
Colourful glasses
Bright and bold glassware is popping up all over our Instagram feeds. Whether opting for a bold statement with vintage style Murano patterns, or a slightly subdued stained-glass setting, coloured glassware is a fun way to brighten up a boring table setting.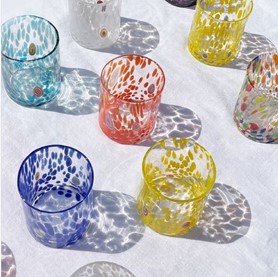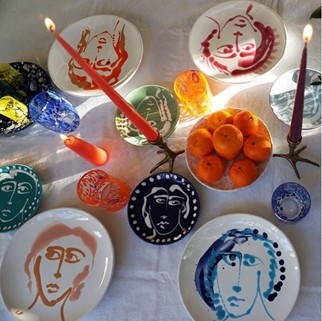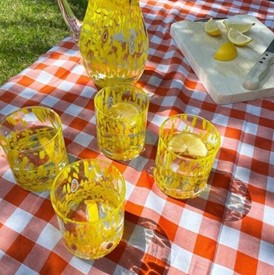 Allens have a great range of colourful glassware available to hire for at-home or venue events.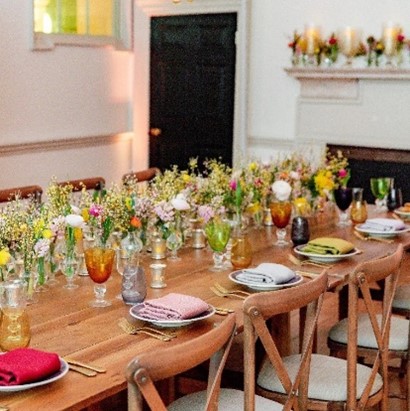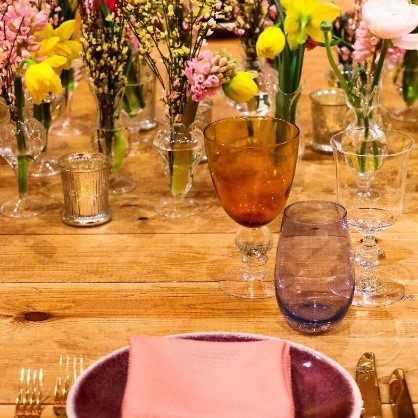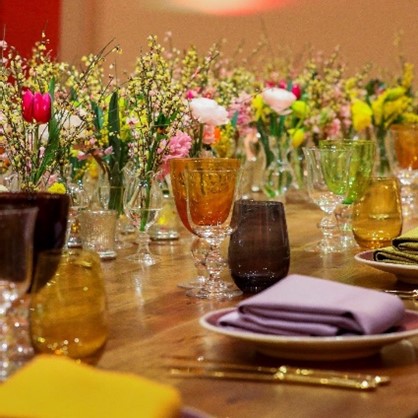 Clashing Plate stacking
Plate stacking is the cornerstone of table setting but opting for clashing crockery will add an edge to your table. Clashing patterns, shapes or colours will add an eccentric feel, making your setting look more deliberate and styled. This trick is perfect if you're looking to nail the maximalist trend that is taking over Instagram and Pinterest.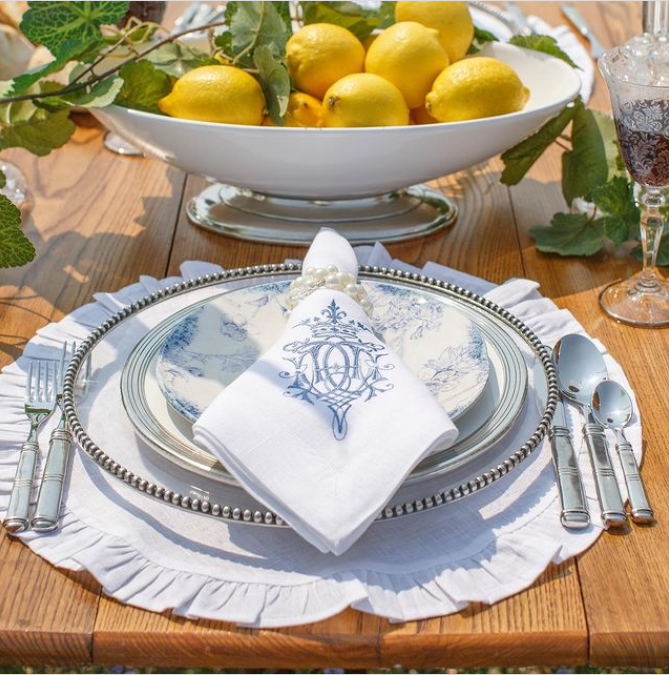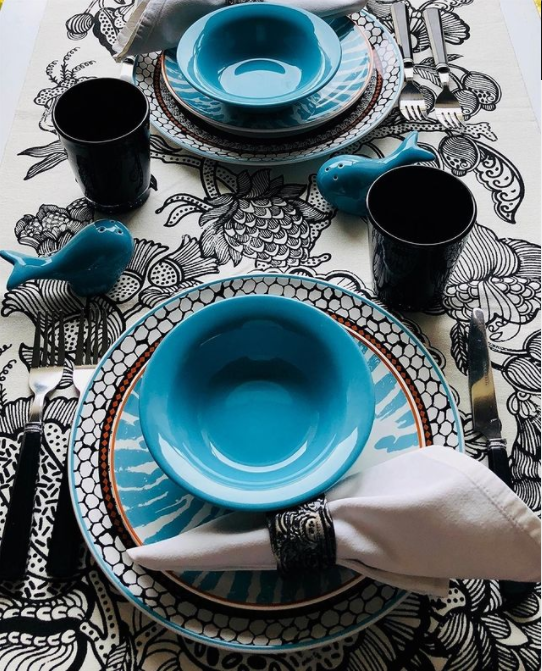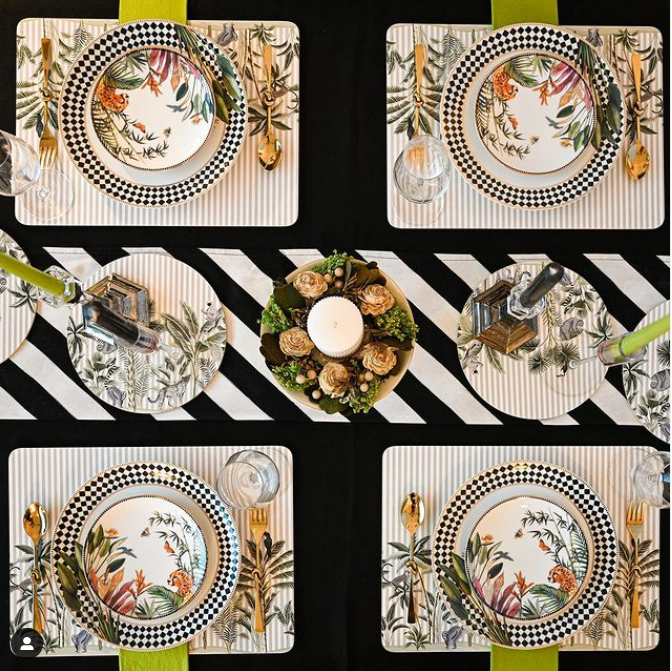 Allens have a huge range of crockery styles for you to mix and match to create your own maximalist clashing table setting.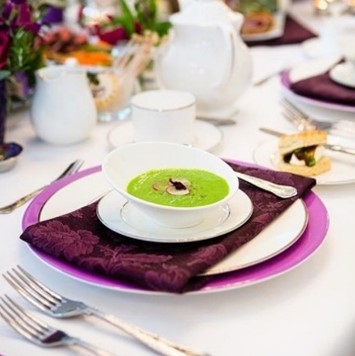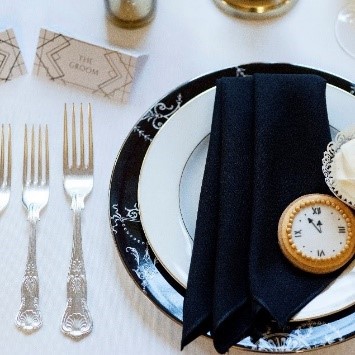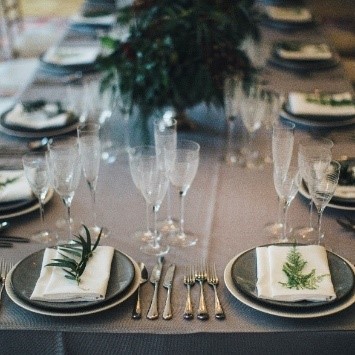 Cottagecore
This trend has taken social media by storm over the last year, with both fashion and interior accounts adopting the floral schemes and rustic materials and patterns. This trend is a mixture of distressed rustic chic interiors with maximalist styling- think lots of patterns and prints layered. Ditsy florals with gingham and lots of wildflowers will help you to nail the cottagecore trend.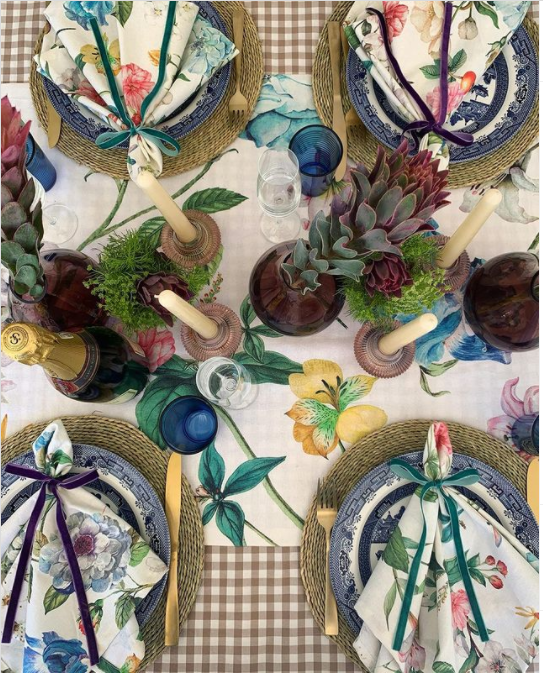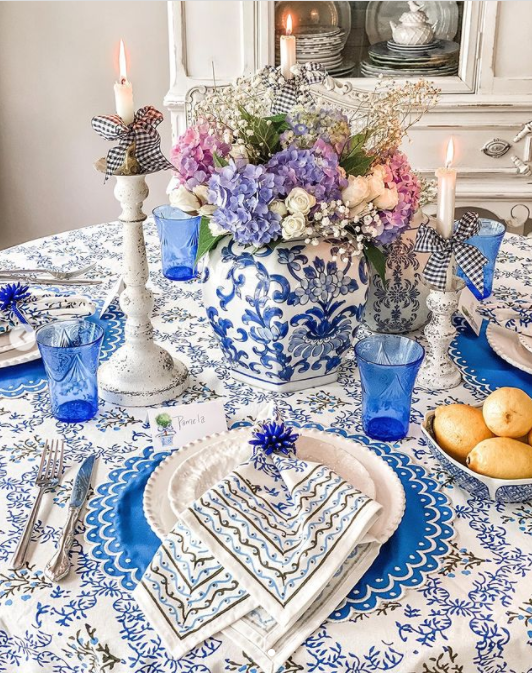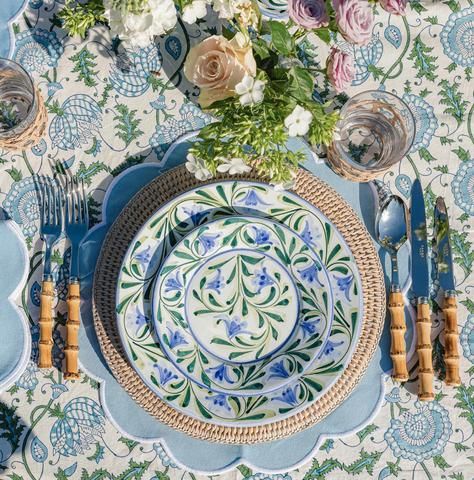 Here's just some of the Cottage core table settings customers have made using Allens hire products…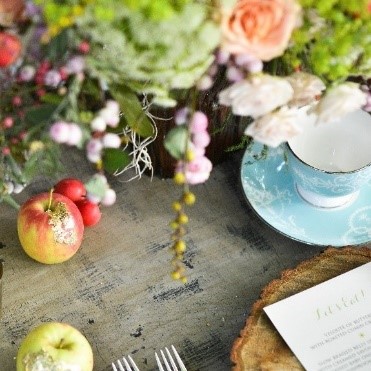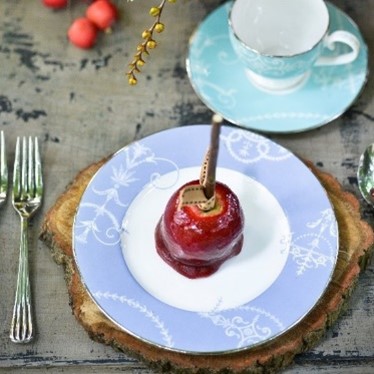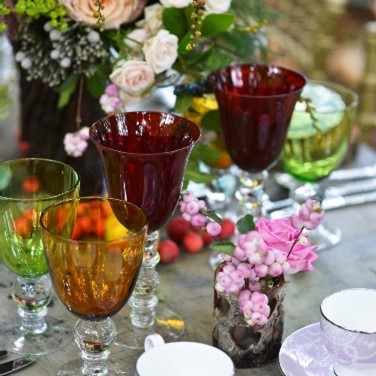 Japandi
One of the latest trends to take Instagram by storm, Japandi, as you may have guessed, is inspired by Japanese rituals and a slower, zen ethos. Heavy ceramic dishes and bowls are central to a Japandi set up, as are tea pots – either ceramic or heavy metal/iron. Muted monochrome colours appear to be dominant, as opposed to lots of bright patterns. Mixed materials – ceramic and wood will create an authentic setting. Overall, this is a calming, chilled out trend for a relaxed but styled dining experience.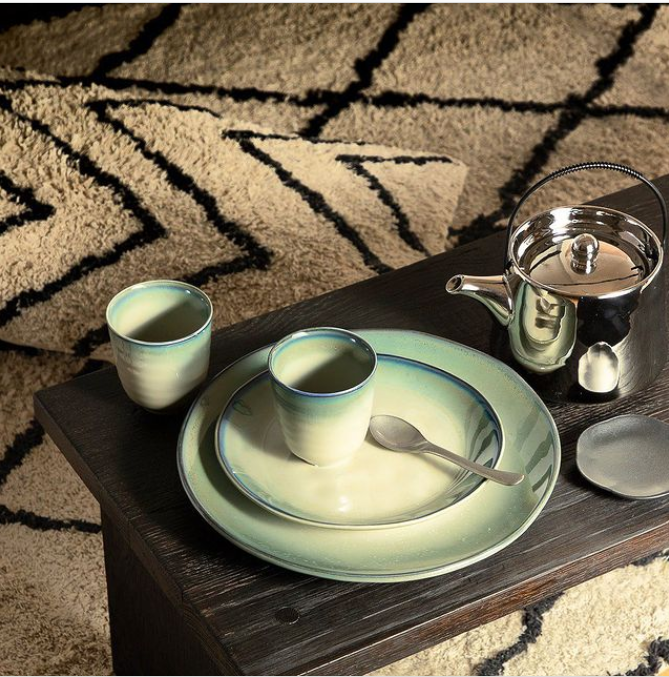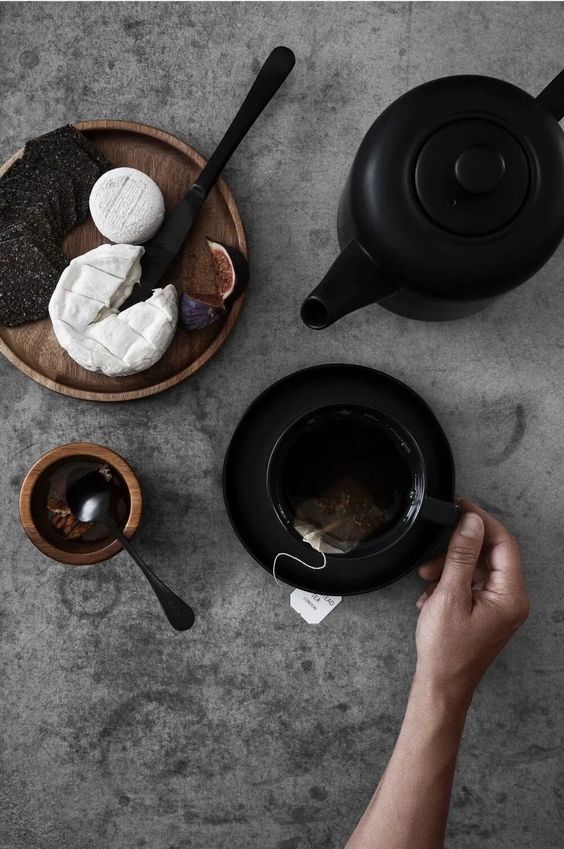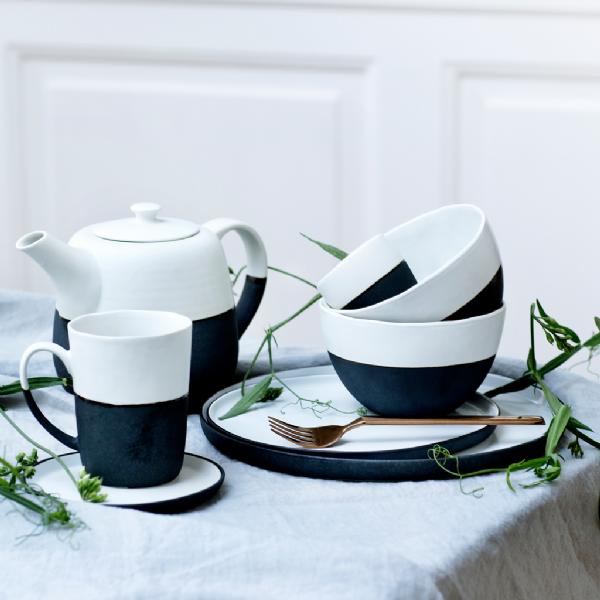 Allens have lots of stunning ceramic crockery and accessories to help you achieve the cool, laid back Japandi look at home.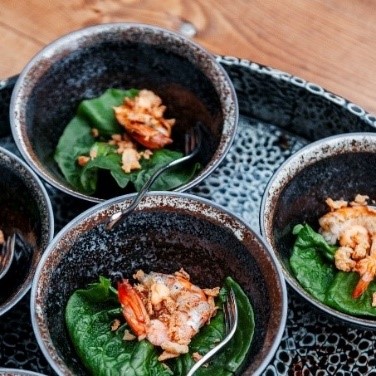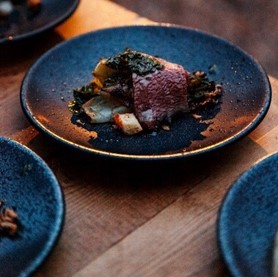 Natural textures
Neutral décor and natural textures remain popular on social media, the laid back feel given by linen voiles, rough rattan placemats or thick cotton napkins is becoming increasingly popular for formal occasions such as wedding. Often used for rustic, boho settings – natural textures like woven rattan, cotton, wood and earthenware are perfect for layering without overpowering a table setting with colour. Looking to social media, colour appears to be introduced through flowers or accessories like candle holders.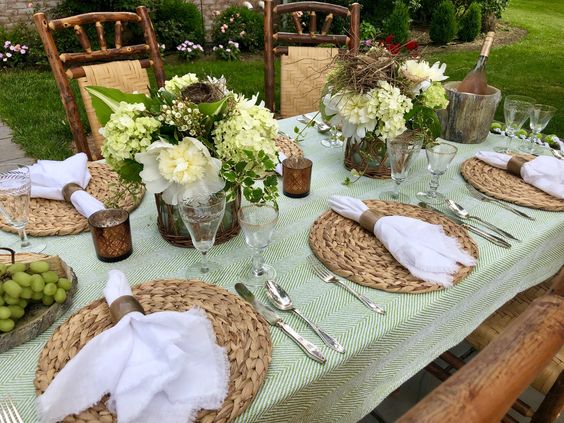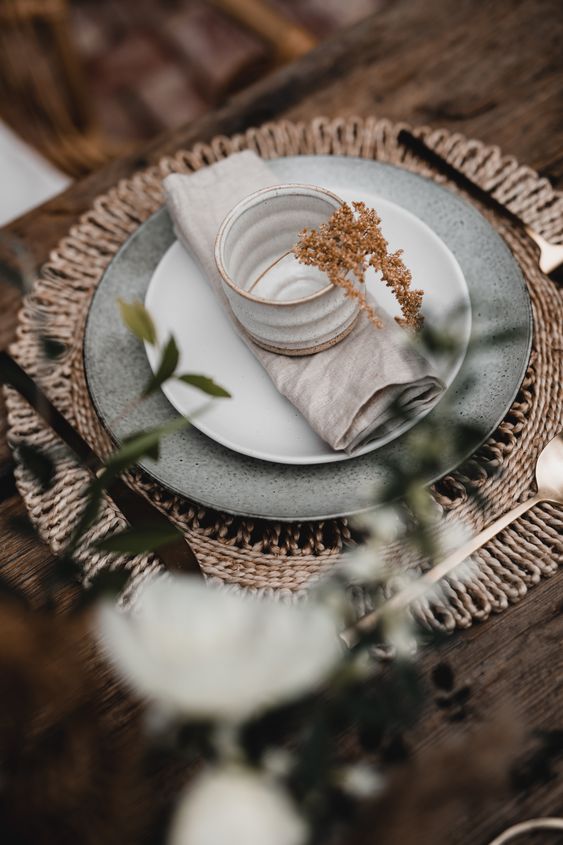 Choose from Allen's supply of natural cotton and linen tablecloths or napkins, choose woven placemats and wooden accessories to help recreate the trending rustic tablescapes above.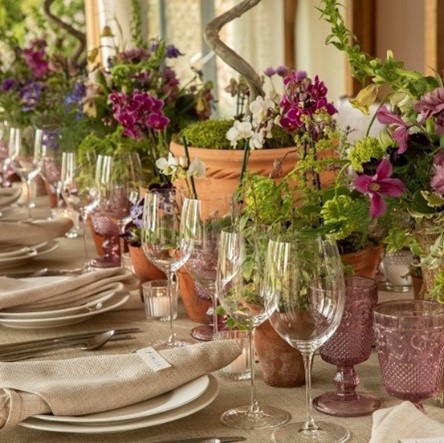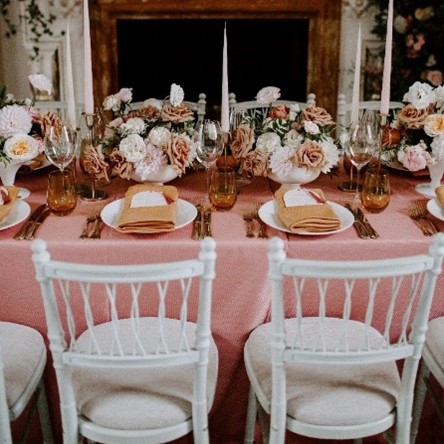 Lemons
Possibly our favourite trend of the moment, lemons and fruit in general appear to be popping up all over the tables of Instagram. The fruitscape is adding a little fun to formal set ups, with pops of yellow and lemon shapes appearing across crockery, napkins and tablecloths. Reminiscent of Sicilian dinner parties in the open air, you can create the same vibe at home with our collection of lemon-inspired tableware and linens.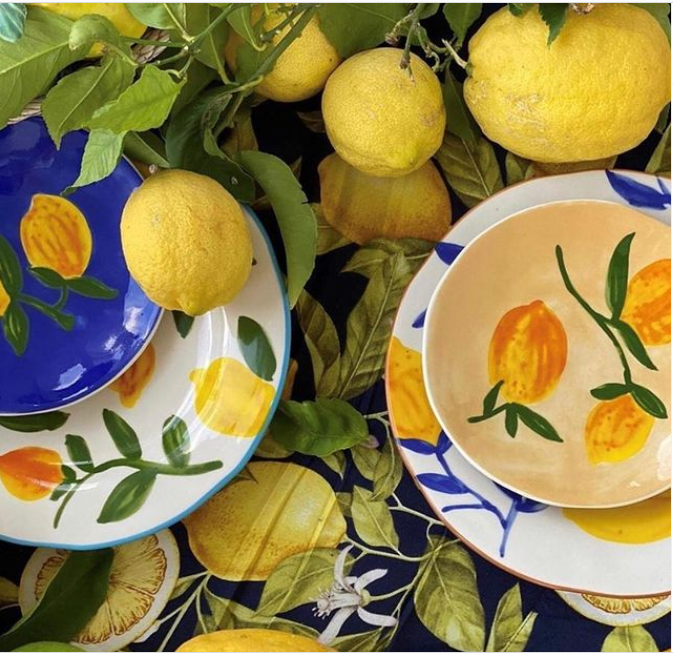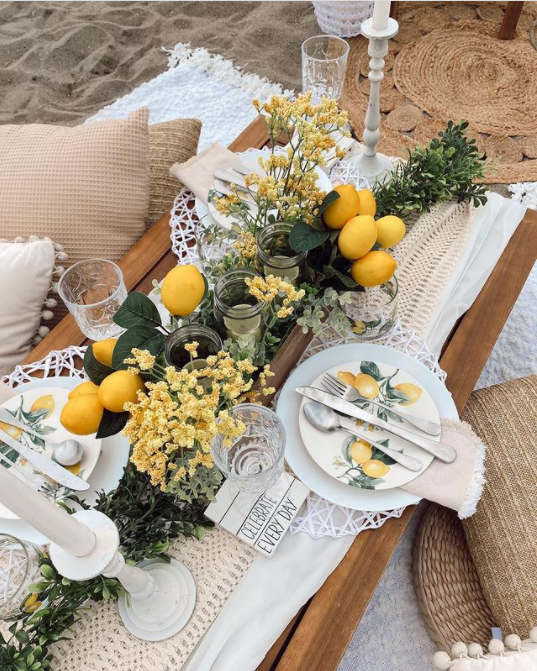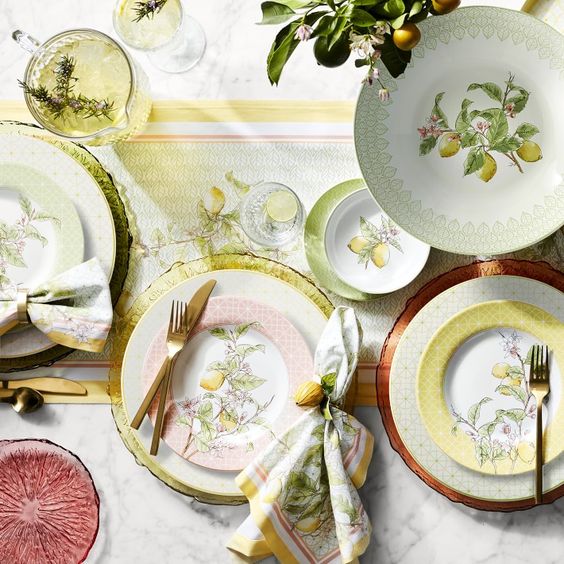 Try the lemon-themed table scape for your next dinner party with Allens collection of yellow linens, crockery and glassware.