Top event themes for 2020
Top event themes for 2020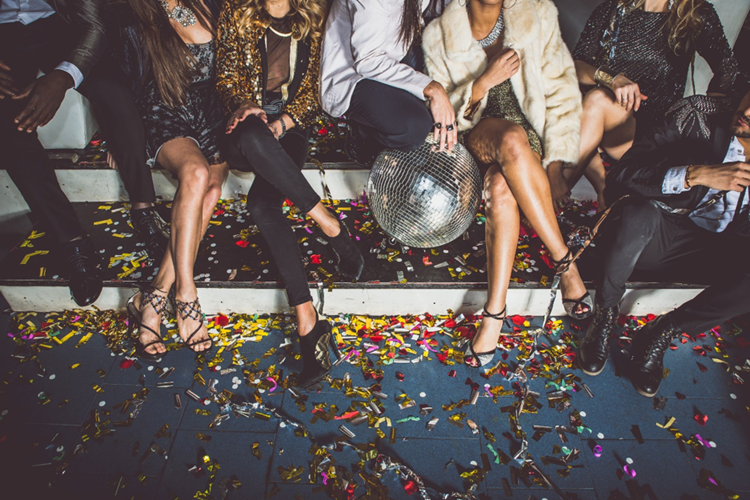 As 2020 draws ever closer, it's time to start thinking about the events you'll be planning in the new year. Whether that's a milestone birthday party, a wedding, or even the launch of a new product, 2020 brings with it some exciting new event themes and ideas that we thought we'd share with you!
Great Gatsby themed events
As we enter another decade of 'roaring twenties', we look back to where it all began with Gatsby style parties left right and centre. To achieve an event full of true 20's style glamour, you should consider everything from invitations and dress code through to furniture and live music, ensuring that every element has the glitz and glamour you'd expect from a full 1920's soiree. Our Nachtmann crystal cut glasses, gold banqueting chairs and gold Kensington tablecloths will bring the perfect element of style and class to the big event.
Immersive dining experience
Immersive dining experiences are becoming more and more popular and are set to be big for the coming year. Being a guest of an immersive dining experience in a theatrical surrounding is fun, but creating one is even better. Your décor and table setting will contribute massively to the overall experience you want to create and once you've decided on a theme, nothing is too 'out there'. Ideas for immersive dining experiences include burlesque and cabaret, medieval banquets and even tasting films. Why not have a go?
Events in Instagrammable locations
Instagram is everywhere and this year more and more people will be looking to host events in 'Instagrammable' locations, whether that's a wall full of flowers, a 'selfie' mirror or a balcony with a killer view. Your décor will also determine whether you've achieved the ultimate Instagram hot spot. Trends for the new year include Pantone colours, more Scandi interiors, bold geometrics and eclectic glamour.
Events featuring wearable technology
Gone are the days of needing cash at the bar and in 2020 you'll attend more and more events where a wristband has everything from your card details for drinks payment to your room key (if you're staying the night). Wearable technology is going to make a huge difference to the way events are run in the coming years.
Events using a specific colour
Events using a specific colour theme are set to be big for the coming year and Pantone's colour of the year for 2019, Living Coral, is the perfect choice. If pink isn't your thing, then Pantone have also predicted that we'll be seeing more and more of bright colours such as scarlet and saffron as 2020 takes hold. When hosting a colour-themed event you can either focus on your décor and venue or even ask your guests to wear something in your choice of colour too! At Allens, we have a range of tableware, glassware and even furniture in a whole range of different, trend-led colours so you're guaranteed to find something that will suit your colour-themed event down to the ground.