At Allens Hire, 2017 is about all things new; we've rebranded, a new website will be coming soon and we have a range of new table linens! 
Crisp linen has long been associated with fine dining, exclusivity and luxury, and many event managers, caterers and clients still look to tablecloths to provide this. For weddings, table linen is still as popular as ever; there is nothing quite like a room of perfectly set tables to impress your guests.
"Our new linen acquisitions further enhance our wide range of linen already available," said Kevin McGuiness, Managing Director.
Our new collection of table linen comes in a variety of colours and designs, so whether you're organising a wedding or a corporate dinner – we have something that will fit your event.
Kensington table linen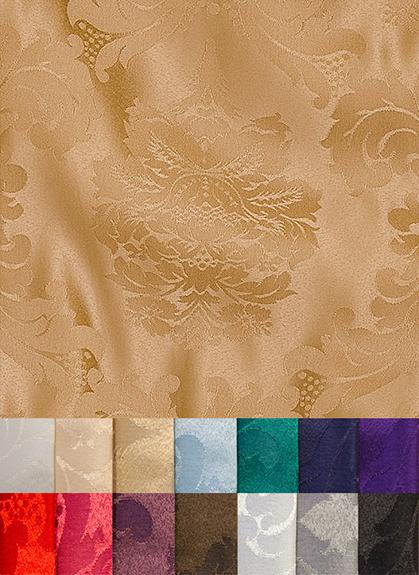 Create a table setting that is fit for royalty with our brand new premium range of Kensington Linen. Coming in 15 stylish colours such as gold, ivory, black and purple you'll find the right colour to fit your theme. Kensington tablecloths are ideal for weddings, award ceremonies, charity balls and a variety of other formal occasions.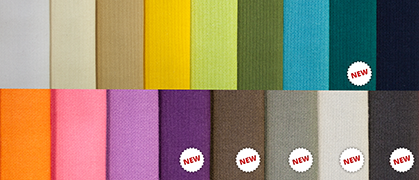 Another premium linen range, Matisse is one of our most popular, and we have expanded the collection to add six new colours. Versatile and fun, the six new colours include deep purple, light grey, black and more. Our collection of Matisse linen channels the elegance of 19th century France and offers a dash of refined gracefulness to your event.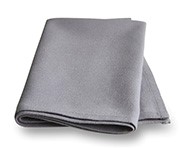 In late 2016, we invested in new tablecloths and napkins from Expressions linen. Starting with Dove grey table linen in two sizes, we are now on track to expand our collection of this brand soon, with a collection of contemporary colours
Don't forget our existing range of top quality table linen hire!
From traditional crisp white linen to the glamour of brocade cloths, at Allens Hire, we have a vast array of table linen for your event. While we are expanding our variety of table linen, our existing collections are still available to hire. 
Standard linen hire
Traditional, simple and versatile, our standard linen collection includes tablecloths with satin bands, understated floral print and plain high-quality cloth. They also come in a range of colours from deep purple to dazzling white.
Brocade linen hire
One of our most popular ranges, brocade linen, has an understated luxury, which will give your event a high-end feel. Popular for weddings, our collection includes napkins, as well as square and round table cloths, which come in 15 colours including strawberry pink and Wedgwood blue.
Shimmer tablecloth hire
Make your table setting shine with the shimmer range of tablecloths. Available in a number of fashionable colours including lavender shimmer, teal blue and Champagne, shimmer table linen is ideal for events where standing out is what's important.
If you need some help or want to place a linen order for your event then contact Allens today on sales@allenshire.co.uk, or call our London office on 020 8574 9600. Alternatively, you can call 02380 652316 if you are based on the South Coast.  We also have an online chat service available during office hours.