Alcoholic spirits have made a big comeback! While most events would only ever serve beer or wine, the trend of the last couple of years has seen spirits such as vodka, whisky and even tequila take centre stage – either as cocktails or neat.
Spirit tastings have also risen is popularity as small micro-distillers have sprung up across the country. London has been leading the way with a number of small distillers opening within the capital's boroughs.
How spirits are served is also changing. The glassware used has become more diverse and interesting – with mixologists shunning the humble tumbler or long glasses for more creative vessels.
Take a look below at our top spirit glass edit that will make a splash at your event.
Vodka glasses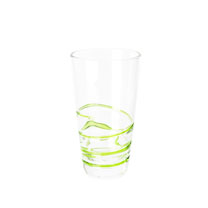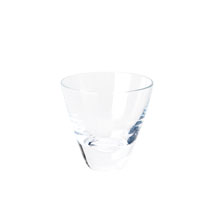 Vodka is the UK's most popular spirit, and in recent years a number of small start-ups have begun producing top quality vodka, that can be sipped neat as well as coupled with mixers. If you want to add a dash of colour to a summer event take a look at our coloured glasses. The green twist highball gives your vodka mixers a summery vibe. For vodka tasting sessions we have the Iona vodka glass.
Vodka based cocktails are still as popular as ever and while mixologists experiment with different flavours – the vodka martini is still a mainstay of a cocktail repertoire. If you are holding a vintage themed event opt for the Nachtmann Palais Martini glass – the classic cut glass crystal design may make your guests feel like they are in a James Bond film. 
Whisky glasses
Whisky is the fastest growing drink in the UK, according to research by Euromonitor. On average Briton's drink over 1m litres a month. The biggest winner of the boom is American whisky; with rye and bourbon leading the pack. The rise in the popularity of American whisky has been partially attributed to the popular Netflix show Jessica Jones. A dark Marvel superhero character, Jones is regularly seen on screen drinking bourbon. Another reason for whisky from across the Atlantic being on trend is due to its versatility in cocktails.
If you're planning on having whisky in your event, why not take a leaf out of Mad Men's Don Draper and let your guests sip out of this vintage inspired whisky glass? For whisky cocktails why not opt for the classic squall glass or if you want to be more contemporary, we have jam jar glasses available. Many top mixologists have also started serving whisky mixes in martini and wine glasses.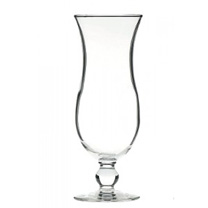 Tequila glasses
Tequila has had an image makeover; from the dubious star of many debauched nights out, to a drink that has gone thoroughly upmarket. Its rise can be pegged to the popularity of Mexican food. As the country's cuisine expanded in the UK and began to be cooked by top chefs – foodies and drinks experts alike started to explore premium quality Tequila, which is far removed from the slammers that you may have had during your student days. It may come as a surprise that there are many different types – according to an article in the Telegraph, Tequila Blanco is best used in cocktails like margarita, while aged ones are better for sipping. If you need to hire glasses for a tequila event take a look at these sophisticated jazz glasses for tequila cocktails and if you're looking for sip glasses then a brandy glass is ideal.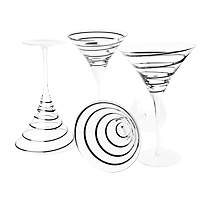 Vodka, whisky or tequila; no matter your tipple we will have the right glass to hire for your event.