Summer dinner party ideas
Summer dinner party ideas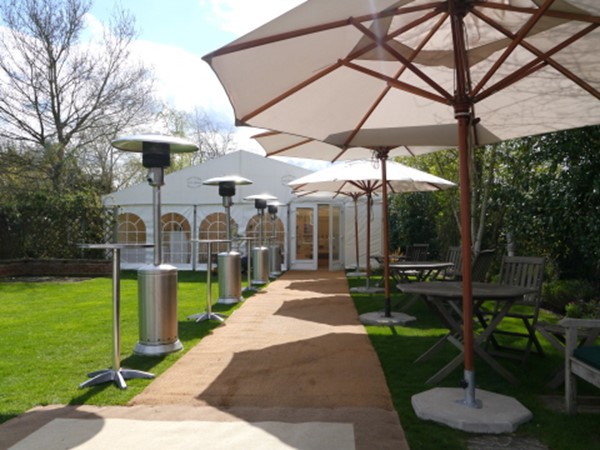 Summer is a great time to host a dinner party; not only can you eat outside (weather permitting), it is light until late and you can enjoy an abundance of fresh seasonal food. Whether you are hosting a private party, supper club or organising an event, here are our top tips on how to craft the perfect summer dinner party that your guests will love.
Eating Alfresco
Eating outdoors is one of the great joys of summer. While the British weather is unpredictable, not just with the rain, but with temperatures too (you can have a scorcher of a day only for the temperatures to drop into single figures as soon as the sun starts to set), its still worth organising an outdoor event, as long as you have a backup plan for inclement weather. If you need outdoor furniture for your event, the easiest and most affordable way of getting some is by looking for a company that offers outdoor furniture hire. Apart from the obvious tables and chairs, you may also want to hire a couple of patio heaters to ensure your guests are as comfortable as possible. For large outdoor events, pop-up tents and parasols are ideal to keep your guests happy come rain or shine. Another accessory that is recommended, especially if you are near the coast, are some stackable weights that will help to keep pop-up tents anchored if the wind picks up.
What to Drink? 
Whether you are hosting a private party or are an event organiser, you will need to have a ready supply of glasses. Hiring glasses for a summer event is not only cost-effective, it also helps to reduce waste. Another benefit when you hire glasses from a company like Allens Hire, is you don't even have to worry about the washing up, the hiring company you choose should take care of all that for you. 
We recommend welcoming your guests with a small aperitif. Aim to have a drink that is not too strong and is cool and refreshing, especially if it has been a hot day. For your wine choice, rose is always a great summer option. If need a red wine for a summer party, a fruity Spanish red or a pinot noir is always a great option, and, though it might go against conventional wisdom, you can chill these red wines and it works. If you are planning a wine pairing meal, opt for grape specific glasses, such as Riedel Performance.
What to eat?
Summer is a time of abundance and when you have such great produce available it can be hard to choose a limited selection; but, as the Italians have shown with their cuisine for centuries, simplicity is always best. Opt for a light and fresh starter to begin with; the main event can be whatever you want it to be, whether that's a show-stopping rack of lamb or a filling salmon en croute. One type of cuisine that is trending at the moment, which lends itself well to summer dishes, is Persian food. Not only does it taste great, but it's also traditionally light, healthy and it's colourful – perfect for the Instagram era. 
There is nothing quite like a beautiful tablescape to help make your guests feel welcome. Creating the perfect tablescape is simpler than you think just adhere to the following principles:
Have a table centrepiece that stands out but does not act as a barrier
Use glasses to add interest and height
Pick tableware that fits with your style and theme
Choose the right linen
Pick a theme
For alfresco dining, opt for some simple tableware that reflects the fact you are dining outside in nature. A great way to do this is to hire charger plates and tableware that is handmade or has a natural theme. For crockery hire, choose knives and forks that are designed to reflect light, so the sun or any candles or lights you have will shine off them.
If you need to hire outdoor furniture or tableware for a summer dinner party, contact Allens Hire today!