Things to think about when planning a Summer party
Things to think about when planning a Summer party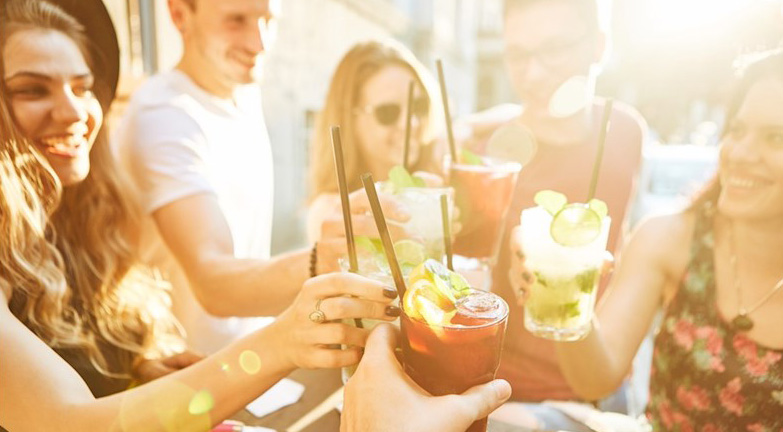 Between the recent heatwave we've been enjoying and the return of the World Cup, there are plenty of opportunities to get your friends and family together to enjoy a summer party.  So, whether you're planning a corporate summer party at the office, a large family barbecue or a sweet soiree with friends, here are a few things that you need to think about when hosting a summer party in the UK.
Summer Party Gazebos
Whilst we're usually quite lucky with the weather across the South coast of England, this is the notorious British summertime and rain can strike at any minute. So, to ensure your event isn't a washout why not think about hiring a gazebo to keep your guests, (and any food you might be putting on) dry? Alternatively, if the weather is forecasted to be dry but you'd like to air on the side of caution, hire a large parasol to shelter your guests in the event of a freak shower. 
Garden furniture for hire
Whether you're hosting an intimate soiree or a large summer BBQ, the first thing you need to think about is where your guests are going to sit. Avoid the hassle of borrowing chairs from your neighbours and think about hiring garden furniture to ensure that your guests are comfortable and happy. As well as lightweight aluminium chairs that are perfect for any outdoor event, our range of stylish rattan garden furniture for hire includes wicker sofas, chairs and even outdoor bar stools and tables to help to create the perfect summer party set-up.
Summer Party BBQ Hire
If your summer party guestlist is growing by the day, it might be more efficient and cost effective to hire a commercial sized barbecue especially if you are planning to cook for 50 people or more. 
 Our selection of hire-able barbecues and range from 3x2ft to 6x2ft and are available in both gas and charcoal, and we can also supply any charcoal or gas cannisters you might need.
Summer Party Glasses and China
Finally, the most important part of any summer get-together; food and drink. If you're planning an informal BBQ, make sure that you hire colourful plates for your guests to fill with burgers and hotdogs. Alternatively, if your event is a little more formal why not opt for the pastel hues of William Edwards "fresco" fine bone china exclusive to Allens; elegant and sophisticated, these plates are sure to delight your guests.
When it comes to glasses, you first need to think about what drinks your serving. If you're planning an elegant champagne reception, beautiful champagne glasses are a necessity, whilst a range of cool cocktail glasses are a must if you're planning to get creative at the bar. If you plan on serving wine, our Verdi glassware range is both durable and smart, and don't forget to hire a decanter to enhance the flavours of all types of wine, as well as giving your event that certain je ne sais quoi.
For more information about any of our summer party furniture and equipment for hire, or if you need advice on quantities for your event, give us a call on 020 8574 9600 (London) or 023 8065 2316 (South Coast), or alternatively you can email us on enquiries@allenshire.co.uk.