Top tips for hosting a tennis party
Top tips for hosting a tennis party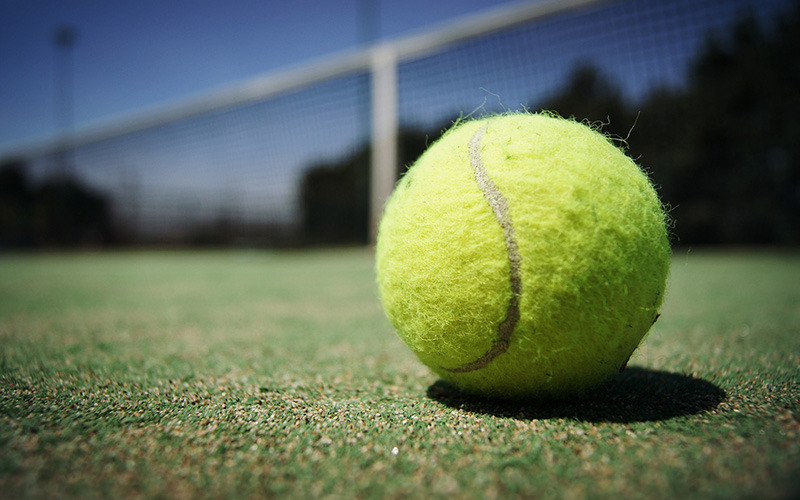 Early summer in the UK is dominated by tennis, with the French Open, Queens and Wimbledon, all taking place in quick succession. While Andy Murray won't be dazzling us with his serves in the men's singles this year, he will be making his comeback in the doubles in both Queens and Wimbledon.
For the UK, Wimbledon is the pinnacle of tennis, and throwing a Wimbledon or tennis themed party, is fast becoming an annual tradition for some. Whether you're looking to organise your first tennis party or searching for fresh ideas – we have the top tips you need to for hosting a tennis party. 
Decorations
The colours of Wimbledon are purple and green, and these hues could be the basis of your colour scheme. Using bouquets of purple flowers and green foliage can help bring these colours to life and give you a summery feel. Bunting is, of course, a must, and if you really want to go all out, why not decorate with grass, yes that's right, real grass! There are companies out there who will turf up your venue with real sustainable grass, which will give your event a truly authentic feel. 
Furniture hire and catering equipment hire
Whether you are hosting a party in your home, outside in the garden or in a carefully chosen venue, you may need to hire furniture. For outdoor events, take a look our outdoor furniture hire, which can include, garden tables and chairs, bar stools and bar tables. Even if your event is inside, but you want to give it that outside summer feel, you can still hire garden furniture. Why not go one step further and turf over your venue, and pair with our wicker outdoor furniture hire range.
To cater for everyone, you may need to hire some catering equipment. From ovens to fridges and BBQs, you can hire whatever you need to make sure that your guests are well fed.
Drinks
One drink that must be served at a tennis party is Pimms. This drink has been a staple at the All England Lawn Tennis Club Championships for some time. A signature drink for summer, Pimms is typically served in a hi-ball glass and usually comes in glass jugs. Another important drink at Wimbledon is champagne for which, we stock a wide variety of glass styles to suit your theme.
For drinks, hiring glasses is not only a great way to save money, but it helps you to reduce waste too. At Allens Hire, if you hire our Pimms glasses, jugs and champagne flutes you don't even have to do the washing up. 
Food
You can really be creative with your tennis party food offering. You could go for a traditional option and serve an afternoon tea, or offer your guests canapes and bowl food. Another fun option is to have a picnic style menu with typical picnic fayre such as scotch eggs and cucumber sandwiches. These can be served on wooden serving platters which will help to keep a rustic outdoor feel.
If you need to hire plates, canape platters and serving dishes for your Wimbledon event take a look at our platters and servers range. 
For more information on hiring furniture, crockery and catering equipment for your tennis event or any other event, contact us today.