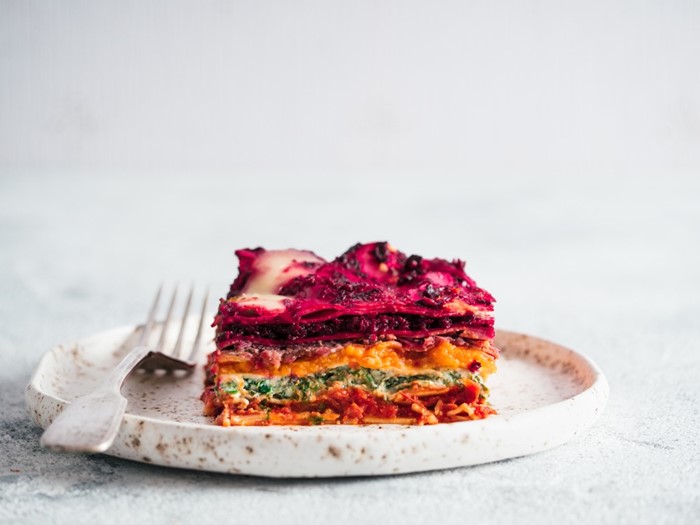 Every year we go in search of the next big thing in food, so you know what to put on your menus for the forthcoming year. Read on to find out which foods we will all be eating and talking about in 2019.
Vegan food
2019 is projected to be the year where veganism becomes mainstream; even Greggs are getting in on the act with their launch of the vegan sausage roll. Eating meat is falling out of fashion and though most of the UK's population won't become full vegans – many are reducing the amount of meat they eat and embracing a diet that is more focused on plant food. When planning your event menu – whether that is for canapes or sit-down meals – ensure you have some vegan options for those that wish to opt for a plant-based eating experience.
Vegan food has come a long way over the years, the availability of plant-based food has increased and the clean eating movement, coupled with Instagram, has helped to elevate meat-free eating to new heights. For a more in-depth look at serving vegan food at events click here.
Crumpets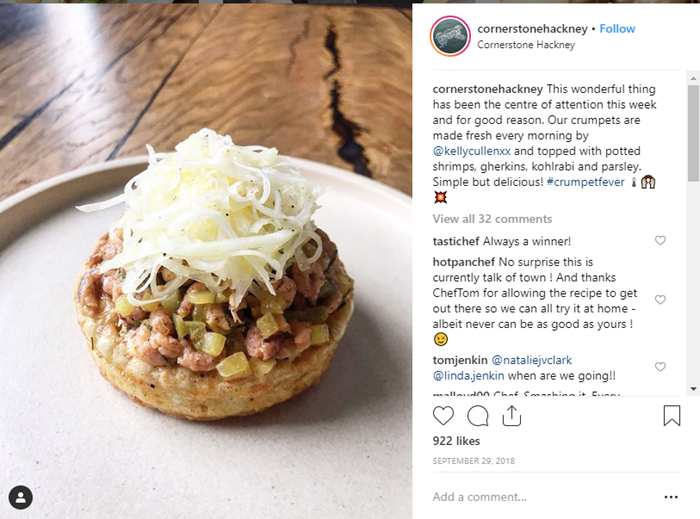 According to the I newspaper, crumpets are becoming a trend. Part of a wider trend for retro comfort food that has been going on for a while, crumpets are being elevated by London chefs such as Tom Brown, from Cornerstone in Hackney Wick, and by Yotam Ottolenghi, in his new Fitzrovia restaurant Rovi. The key to this trend is the toppings. Brown, whose crumpet is pictured above, features potted shrimp with gherkins, kohlrabi and parsley. While Ottolenghi's is stuffed with lobster (prawn toast style) and comes complete with a fresh chilli dipping sauce. Mini topped crumpets are ideal for bite-sized canapés and starters. 
Goat
2018 saw the launch of a campaign to bring more goat to the menus of British restaurants. Goatober highlighted the needless slaughter of billy goats within the goat dairy industry. Wherever there is a thriving goat dairy, there are unwanted billy goats. So while consumption of goat's cheese and milk is growing in the UK, it means unless goat meat goes into the mainstream food system, much of the meat goes to waste. Goat is a lean, tasty and tender meat that is versatile, and this is why, as well as making the industry more sustainable, many London based chefs have started to put it on their menu. Michelin-starred Indian restaurant, Gymkhana, serves kid goat methi keema and it is ranked as one of the capitals must-try dishes. Also, Gourmet Goat in London's Borough Market also won the BBC's Food and Farming Awards for Best Street Food in 2018, so expect to see more goat on event menus in 2019.
Need catering equipment for an event? Then contact Allens Hire today!