The Top Dessert Trends of 2019
The Top Dessert Trends of 2019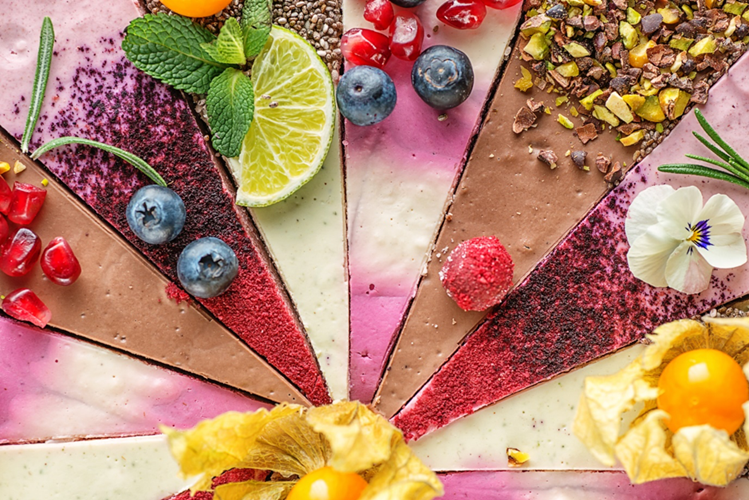 In the catering world, it's important to ensure that your business is keeping up with all the latest food trends. The world of food seems to change so frequently that it's sometimes hard for chefs to ensure their menus are capturing the attention of foodies. Have no fear, Allens is here to help with a roundup of the top dessert trends of 2019 – from Veganism to spicy sweet courses, we've got you covered.
Alternative Sugar Sources
With more and more people getting into clean eating and being much more mindful of what they're putting into their bodies, there was a risk of the dessert not being able to cut through the noise. Luckily though, through the use of 'alternative' sugar sources, people are able to have their (healthier) cake and eat it, too.
Refined sugar is getting a bad rap in the press, so finding other ways to satisfy those sweet cravings has become a top priority for consumers. Natural, cleaner alternatives such as coconut sugar, dates, agave and raw honey are proving popular and are beginning to infiltrate traditional recipes.
Dairy Free Desserts
Whether it's for dietary, ethical or environmental reasons, many individuals are choosing to cut dairy out of their diets completely. To keep up with this, we recommend swapping to dairy alternatives such as coconut cream, oat milk, soy and even nut-based dairy free options.
A Hint of Spice
Think chilli chocolate and hot honey (yes, hot honey!) People are wanting more out of their moreish sweet treats, including more sophisticated taste profiles. Adding spice to a sweet dish creates a culinary experience like no other. The unusual combination is great for those who want a dessert but don't like anything too sickly.
Moreish Matcha
Originating from Asian flavours, this bright green powder is made of green tea leaves. From lattes to ice-cream, cakes to puddings, Matcha is an incredibly versatile and increasingly popular ingredient that gives any dessert a distinctive look and taste.
The delicate, earthy tones that come from Matcha are amazing when paired with something sweeter such as chocolate.
Vegan Puds
It's absolutely essential in 2019 to be able to cater to the Vegan diet, and it doesn't stop at Desserts. Many baked goods and classic dessert options can be 'veganised', you just have to get a little creative. Ingredients like xanthan gum, flaxseed, aquafaba and even tofu can help to bring a sweet vegan recipe together, as well as ensuring your dessert offering is down on the chemicals and additives. Win win!
Sustainability seems to be the main focus when it comes to food trends of 2019. You can read up on how to create a sustainable menu here. If you're looking for something on which to showcase your on-trend treats, then look no further than our display and presentation equipment. Don't forget to pair the perfect pud with a great dessert wine, served in a stunning Verdi wine glass!