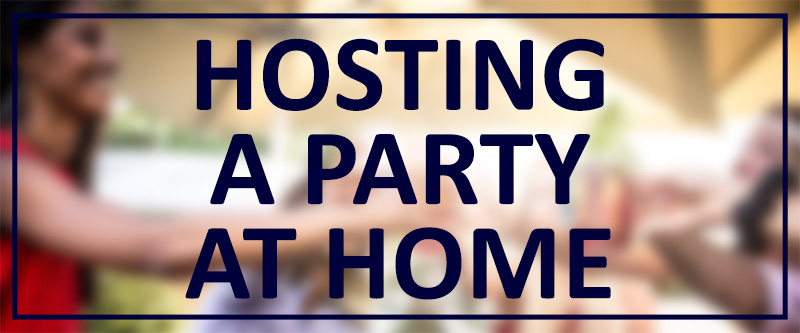 Hosting a party at home is easy when you choose Allens Hire. Whether you want to host a special celebration with family in the comfort of your own home or a garden party with friends, we have just what you need to make your gathering a stress-free and more importantly, FUN event!
China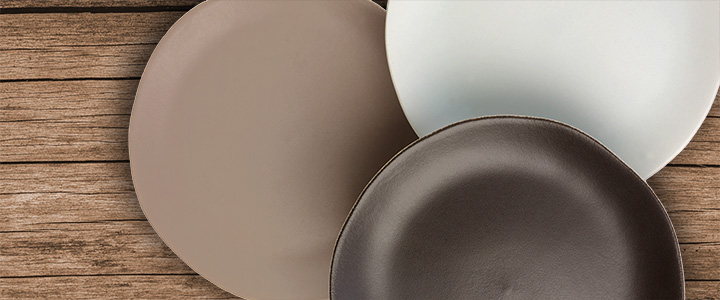 Our extensive collection of china ranges from contemporary to classic motifs and blends hard-wearing design and durability with elegance. If you are looking for something clean and sharp, then try our new collections from Villeroy and Boch including Stella, Vogue and Modern Grace.
If you really want to make a statement with your table design, then choose our Jars Stoneware range consisting of 15 unique plates to really wow your guests.
Hosting a small buffet? Then why not pick up some bento boxes, which can be pre-packed with your guests' meal and covered with their own lid. This unique and clever way to present food is both hygienic and a pleasurable experience for diners.
Cutlery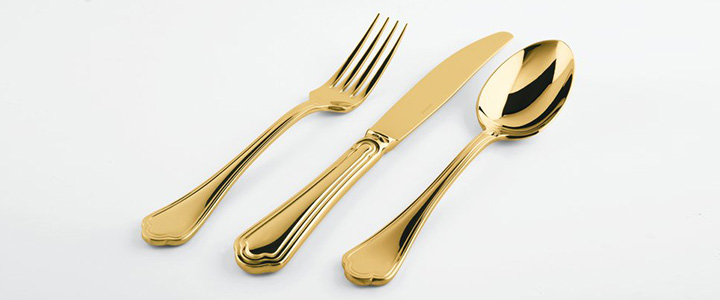 With silver and stainless-steel cutlery on offer, our range of cutlery features some exclusive pieces from top designers in the industry. We stock three stunning collections from renowned homeware designer Robert Welch: Palm, Westbury and Iona. Each with their own unique style, these collections are not only a delight to hold but will add class to your table design
If you are holding an extra special celebration with family, opt for our new gold cutlery from Sambonet. The collection known as Versailles features eight beautiful pieces including table knives and forks, dessert knives, forks and spoons, tapas forks and also tea and coffee spoons to complete the set.
Glassware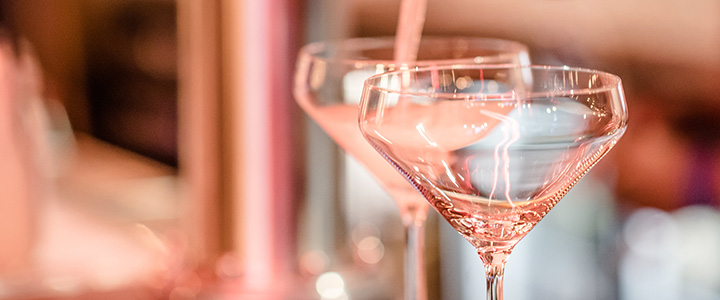 From grape varietal wine glasses to funky, coloured cocktail glasses, our glassware offering is one of the biggest you will find. Take a look through our huge range of wine glasses to suit all occasions, so whether you're hosting a casual do with family or a super swanky wine tasting with friends, you'll be able to find the right glass for your evening.
Shake things up with our Riedel Bar glassware featuring six distinctive cocktail glasses: Neat, Rocks, Sour, Fizz, Highball and the iconic Nick & Nora glass.
Add a splash of colour to your party with our Hue Design coloured glassware. With eight colours to choose from, these gorgeous glasses will bring your party theme together and are a big hit with the kids too!
Furniture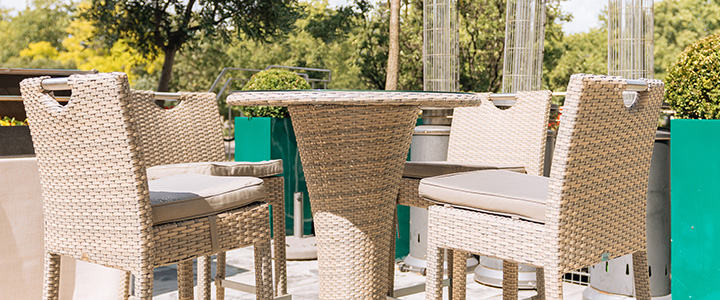 We have lots of garden furniture in stock such as rattan sofas and arm chairs, perfect for a chilled day in the garden. If you want to bring the bar home, then pick up some rattan bar sets featuring bar stools and a smart bar table, which contains an ice bucket housed in the centre of the table to keep all of your drinks cool!
We also stock various sized tables and a variety of chairs if you want to serve a lavish dinner outside. In particular, our café culture collection is an ideal seating choice for dining alfresco. Consisting of four vibrant colours, these chairs can be wiped clean, so your guests can enjoy a comfortable and relaxing afternoon outside.
Take a look at our full range of garden furniture, where you will also find large parasols and  patio heaters so you can keep your guests happy whatever the Great British Summer presents us with!
Kitchen Equipment
Summer is always better with a barbecue, so why not get your peers together and get sizzling! Our barbecues range from 3x2ft to 6x2ft and are available in both gas and charcoal, and we can also supply any charcoal or gas cannisters you might need.
We also stock fridges of all sizes, such as our brilliant under counter fridge, suitable for storing all of your drinks for the party, with the added benefit of a glass door to show what's on offer.
Bar Equipment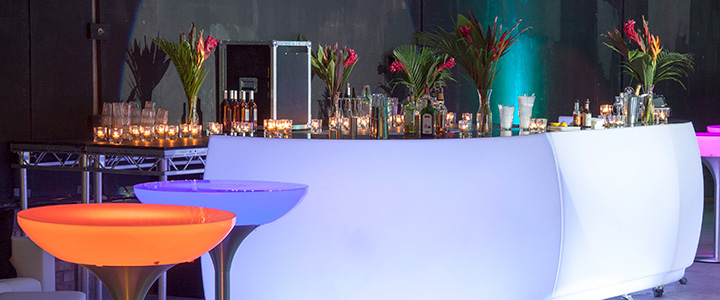 Bring all the fun of the nightclub home with our LED Bar Units. These units can be set to glow in a variety of gorgeous colours as well as change from one to the next in a number of ways. Match with our LED Tables, for a truly memorable bar experience.
Don't forget to pick up some essential bar accessories including cocktail shakers and blenders, so you can really show off your cocktail making skills!
For more information about any of our outdoor party furniture and equipment for hire, or if you need advice on your event, give us a call on 020 8574 9600 (London) or 023 8065 2316 (South Coast), or alternatively you can email us on [email protected].