Last-minute Christmas Party Checklist
Last-minute Christmas Party Checklist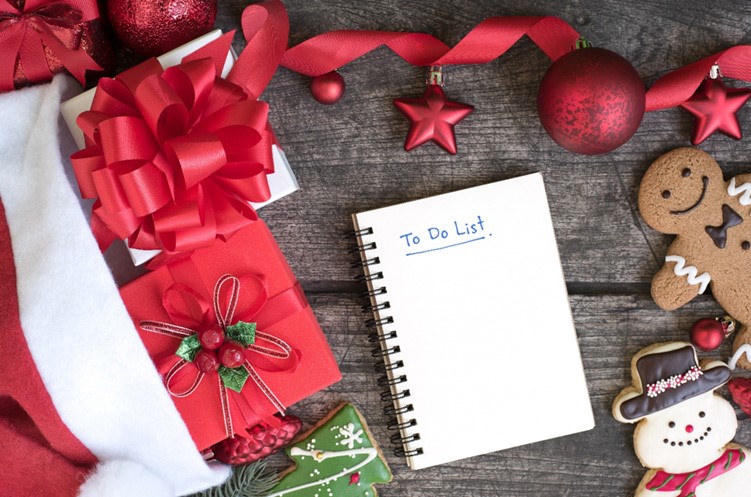 The Christmas season is a busy time for event planners and organisations alike. If you are organising a Christmas party for a client or for the company you work for, you need to ensure you have taken care of all the details. At Allens Hire, we offer high-quality furniture and catering hire for the Christmas season, which includes convenient delivery and pick up options. To ensure you are on top of everything, take a look at our checklist below: 
Christmas party chair hire
Whether you are hosting a Christmas gathering at your home or organising a big corporate event, you will need enough chairs for your guests. Hiring chairs is a great way to ensure you have what you need without worrying about what to do with them afterwards. So, whether you need chairs for a sit-down meal or bar stools for a bar space or dance floor area, take a look at our chair guide below: 
Banqueting chairs
From gold to silver and vintage styles, our range of banqueting chairs are perfect for a sit down dinner. Easy to decorate in a festive manner, we can change the seat pads on our banqueting chairs to accommodate your colour scheme. For a vintage touch, opt for our French Grey Chantilly Chair or the Louis chair; or, if you are looking for a classic look, choose from our range of Camelot chairs – perfect for historic and grand venues.
Contemporary chairs
If you are hosting an event that has a more modern twist, then hire some of our more design-led chairs. Perfect for slick corporate events, the Ascot Medallion chair is a great choice; or, if you are looking for an ultra-modern look, opt for the clear Perspex Phantom chair. If you are looking for a more understated look then pick the Black Mandarin chair or the Tall Black chair – both feature sleek contemporary lines and are ideal for a monochrome look.
Bar stool hire
If you need to hire bar stools for a bar area, reception space or to line a dance floor, then take a look at our bar stools for hire. Featuring contemporary designs such as Z Bar Stools or classic shapes such as the Silver Cafe Culture bar stool, our range of bar stools are ideal for pop-up bar areas. We also have beautiful Rattan Wicker bar stools, which can be used both inside and outside.
Lounge seating
Events benefit from having relaxing lounge areas where guests can take a break from the main area and enjoy a conversation in comfort. We have a range of contemporary sofas and armchairs for hire that will enhance your venue.
Christmas party tableware hire
If you are having a sit-down meal, then bring your tablescape to life with our beautiful range of plates and cutlery.
Side plates
Ideal for bread or other nibbles, side plates are an essential part of a table layout. Our collection features classic white side plates as well as more contemporary choices, such as Bamboo Sushi plates and Squirl side plates.  
Charger plates
Charger plates perfectly frame your dishes; choose from standout Minoprio Blue charger plates or sophisticated Goldline plates and design-led charger plates, such as the Bossa Nova and the Swirl Clear Glass plate.
Dinner plates
At Allens Hire, we have an array of dinner plates that are perfect for a Christmas party. This year we are loving our exclusive range of Williams Edwards Gold plates and festive Silver plates. If you are looking for china that offers understated luxury then opt for the Platinum Ring bone china; for a more contemporary feel, opt for our sleek Square China. If your theme is more on the rustic side then choose our handmade stoneware plates by French ceramic maker Jars.
Cutlery
Bring your tablescape together with a set of beautiful cutlery. If you have a contemporary theme running through your event, choose the Levite Cutlery S/S or the Polar Cutlery. If you are looking for the ultimate luxurious touch, opt for the Sambonet Versailles Gold Cutlery. 
If you need some inspiration on laying out your table then take a look at our cutlery guide. 
Christmas party glassware hire
Drinks are, of course, central to any Christmas party. When you are planning what type of glassware you'll require, you need to come up with a drinks menu beforehand, so you're confident you have what you need for your event.
Wine glass hire
An essential for any event, our range of wine glasses include eye-catching stemless designs such as Riedel O Stemless to luxurious cut glass designs and professional level wine tasting glasses. At Allens Hire, we can deliver and pick up any glasses you hire from us and, best of all, you don't even have to do the washing up!
Cocktail glasses 
Want to offer your guests cocktails or a glass of gin? Then serve your cocktail creations in our collection of cocktails glasses. From fun coloured glasses to speakeasy-inspired glassware made by the experts at Riedel, our range of cocktail glasses will enhance your event's drinks offering.
Beer glass hire
With the rise of craft beer, having a selection of beer glasses is essential. We have beer glasses that are perfect for tastings, as well as the traditional pint glass and stemmed beer glasses for stronger beers, such as American IPAs. Find out who are the best craft beer brewers in London with our craft beer blog.
If you need to hire any last-minute Christmas party catering equipment or furniture, contact Allens Hire today.